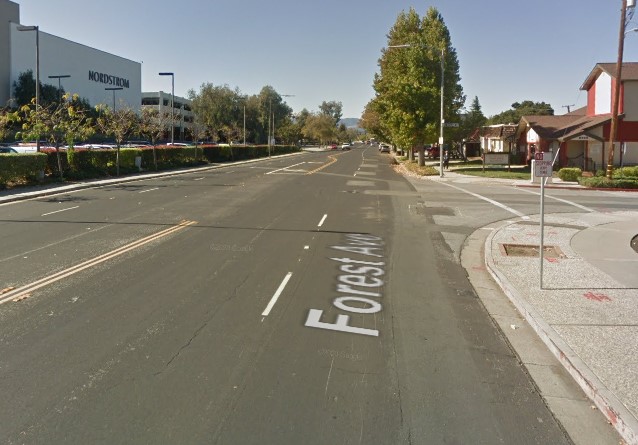 A male pedestrian was fatally struck by a pickup truck in San Jose on Saturday night, December 31, 2022.
According to reports, the collision transpired around 7:30 p.m. at Forest Avenue, close to Redwood Avenue.
Authorities state that the male victim was crossing Forest Avenue when a 2017 GMC pickup struck him. The pedestrian was not using a designated crosswalk.
Responders immediately rushed the victim to the hospital, where he was declared dead.
Meanwhile, the driver stayed on the site and cooperated with the responding law enforcement personnel.
In a statement, officials claimed there was no evidence to indicate drinking or drugs played a role in the crash.
Investigations are underway to determine what caused the crash.

Fatal Pedestrian Collision Statistics
Speed-related pedestrian fatalities rose from 7.2% in 2010 to 8.6% in 2020. Pedestrian safety is greatly affected by speed. The fatality rate rises to 90% with increasing vehicle speed at 58 mph. It grows gradually as the vehicle's speed increases.
As the Governors Highway Safety Association reported, the number of pedestrian deaths reached 7,485 in 2021, an all-time high.
In 2016, 5,937 pedestrian deaths occurred in the United States. Eighty-eight individuals died per minute from the beginning of the year to the end. Injuries to pedestrians were about 137,000 in 2017.
California leads the nation in both pedestrian fatalities and accidents. Around 893 pedestrians died, and 14,000 were hurt in 2012.
Cross driveways and parking lots with extreme caution. Pedestrians must refrain from using alcohol and other drugs and always stay on the sidewalks. Adhering to these recommendations can decrease your risk of suffering injuries in an accident.
San Jose Pedestrian Accident Lawyers
Despite the absence of a crosswalk, pedestrian safety must always be considered. Vehicles must always give way to pedestrians to avoid collisions. Any person suspected of breaking the law may be questioned.
Both monetary and non-monetary losses, such as pain and suffering, are eligible for compensation. Our firm can assist you legally and help you increase your chances of winning and settling.
No matter the situation, our pedestrian accident attorneys in San Jose are committed to upholding the rights of their clients. After a significant pedestrian accident, our goal is to assist you in returning to your routine as quickly as possible.
Call us at (888) 488-1391 to learn more about your legal options, or click the "Do I Have A Case?" tab on our website.