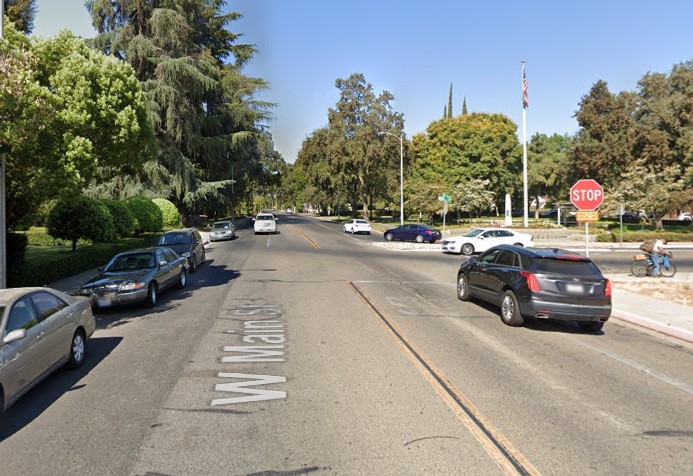 A police officer was injured following a DUI crash in Visalia on Saturday, December 31, 2022.
The collision reportedly occurred in the evening on Main Street at West Street.
Authorities responded to the scene after calls of the driver running a red light and hitting the police officer.
Following some complaints of pain, both were treated at a hospital and later released.
According to the police, the suspect, David S., was intoxicated at the time of the collision. He is currently being charged with DUI and causing a severe traffic accident.
Investigations on the collision are currently underway.

DUI Crash Statistics
The National Highway Traffic Safety Administration reports that approximately 32 people per day, or one every 45 minutes, are killed in DUI accidents in the United States.
According to estimates, 11,654 fatal road incidents involving intoxicated drivers occurred in 2020, a 14% rise over 2019.
As reported by the California DUI Management Information System, fatalities caused by alcohol rose by 5.8% in 2017 after rising by 6.9% in 2016.
The environment and other drivers are both harmed by drunk driving. A yearly fuel loss of 2 billion gallons is attributed to drunk drivers' careless driving.
These data highlight the need for everyone to monitor their drinking habits and never operate a motor vehicle after consuming more alcohol than is safe.
DUI Accident Lawyers for Victims in Visalia
If you've been injured in a DUI accident, you might feel various emotions. You might show your frustration, uncertainty, or fear. You might also be curious about what happens next.
Personal injury claims can be filed against the careless driver who injured you. Due to medical expenses and lost wages, most accident victims are financially burdened.
The likelihood of escaping a drunk driving accident unharmed is exceptionally minimal. California's injury law would provide protection if you were hurt in a DUI collision.
Our DUI accident attorneys for victims in Visalia are committed to serving justice for clients injured in these cases. It is important to hold drunk drivers accountable for their actions when they put other people's lives on the line.
Our clients depend on us to actively pursue the highest settlements possible so they may afford to pay for essential medical care and support their families. Call (888) 488-1391 or use our online "Do I Have A Case?" form to speak with one of our DUI accident attorneys.