The accident happened just before 1 a.m. on Sunset Boulevard and White Knoll Drive in Echo Park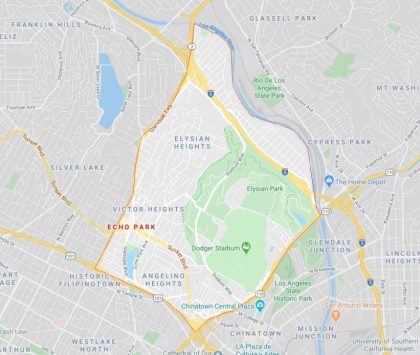 A 58-year-old woman tragically died after being struck by a hit-and-run driver last February 24 on Sunset Boulevard and White Knoll Drive in Echo Park. The woman was identified as Morena Del Carmen Alvarado-Lopez. 
The incident happened at around 1 a.m.; the woman was walking with a 71-year-old man when all of a sudden, a dark-colored vehicle hit them. The pair got dragged at around 50 feet from where they were walking. The driver stopped for around 10 seconds but immediately fled the scene after seeing the incident. Unfortunately, the woman died at 2:55 a.m. at the local hospital while her older companion attained severe injuries from the fatal crash. 
Hit and Run Fatal Accident Investigation Needed
The local authorities are currently investigating the tragic incident. They are encouraging locals and witnesses to approach them if they see a dark vehicle with front-end damage. Anyone who could give them information that can lead to the arrest and conviction of the suspect could receive a reward possibly amounting to $50,000. Witnesses are encouraged to contact the LAPD's Central Traffic division at 213-833-3746.
Running away from the scene is a crime in itself and the suspect will most likely face criminal charges once the authorities find him/her. During the investigation, the authorities will try to determine the possible factors that caused the crash to happen such as if the suspect was under the influence of drugs or alcohol, or if he/she was distracted during the wreck. 
When facing a case like this, it's important to have a seasoned lawyer by your side to conduct an independent probe to better preserve the evidence immediately. It's better to start the process earlier, as it will be easier to gather the key evidence. Aside from conducting an independent probe, lawyers can also interview expert witnesses, conduct defendant background checks and review applicable insurance coverage. Going through these procedures is vital in helping the victim's family to get the justice that they deserve. 
Los Angeles County Wrongful Death Attorney
While the investigation is on-going, the victim's family may be entitled to a wrongful death claim. A wrongful death claim will enable them to seek compensation for the damages (such as medical and funeral expenses, loss of love and companionship, pain and suffering, and emotional distress) that the incident has caused them.