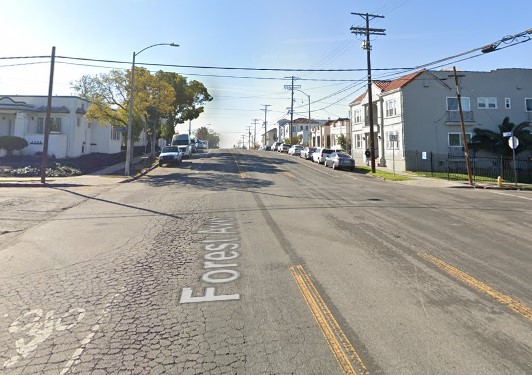 A 67-year-old Latina woman experiencing homelessness was killed after being struck by a vehicle in Los Angeles on Monday evening, January 16, 2023.
According to the Los Angeles Police Department, the fatal collision occurred at 8:58 p.m. near the Forest Avenue and Fairmount intersection in the Boyle Heights neighborhood.
The vehicle was reportedly moving northbound on Forest Avenue and approaching the intersection when it struck the victim. The driver stopped after the crash and alerted Emergency Services to the area.
The injured woman was taken to a local hospital. Tragically, she was declared dead after succumbing to her wounds.
Further investigation is being conducted by the authorities.

Fatal Pedestrian Accident Statistics
The number of people killed in car crashes fell by 14% between 2007 and 2016, according to data compiled by the Governors Highway Safety Association. It's tragic that pedestrian deaths increased by 27% throughout that time period.
Because of the huge rise in the chance of serious or fatal injuries following a vehicle collision in the coming years, these figures paint a grim picture for the future of pedestrians in the United States.
There were 809 fatalities and 14,000 injuries attributed to automobile accidents in 2012. According to these numbers, pedestrians in California have a higher risk of being hurt or killed in a car accident than residents of any other state in the country.
More than 6,000 Americans lost their lives in vehicle accidents in 2016. In the last months of the year, an average of 88 people were losing their lives each and every minute. The annual number of Americans hospitalized due to injuries is estimated to reach 137,000.
Pedestrian Accident Lawyers in Los Angeles
In the event of a catastrophic or fatal traffic incident, California law provides pedestrians with the same protections as drivers, cyclists, and passengers in other types of traffic-related accidents.
Please try to put yourself in the shoes of someone who has been hurt or lost a loved one because of someone else's carelessness. In a tragedy like this, you may be eligible to file a claim for damages in a personal injury or wrongful death lawsuit. Filing an insurance claim after you or a loved one has been injured in an accident can be a difficult and time-consuming process.
Our trusted pedestrian accident lawyers in Los Angeles have extensive experience and accolades advocating for accident victims. Our clients have been awarded compensation totaling $400 million.
Call (888) 488-1391 now or click the "Do I Have a Case?" on our website to set up a free consultation with one of our attorneys.