Almeida struck unidentified woman head-on in the area of Avenue 184 and Road 64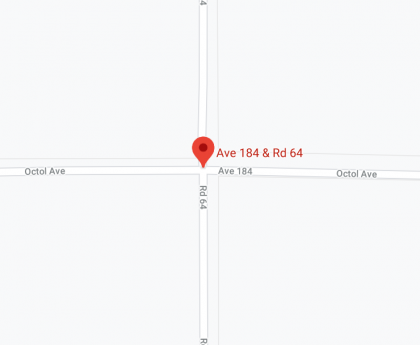 An unidentified 62-year-old woman tragically died after a drunk driver struck her last March 6 in Tulare County.
According to the initial reports, the unidentified victim was struck by a suspected drunk driver identified as Oscar Lopez-Almeida at around 6:00 p.m. The incident occurred around Avenue 184 and Road 64. 
Unfortunately, the unidentified woman was pronounced dead at the scene. 
On the other hand, the suspect was taken to the Tulare County Jail. 
Fatal DUI Crash Investigation
Based on the preliminary reports, it's apparent that the suspect must be held liable for the incident as he was driving while he was under the influence, which is one of the most dangerous and reckless things that a driver can do. 
Every day, around 30 people in the U.S. die due to drunk driving accidents, according to the statistics from the National Highway Traffic Safety Administration (NHTSA). Drunk driving incidents account for around 29 percent of all motor vehicle accident fatalities in the U.S. Sixty-one percent of the drivers are confirmed to have a Blood Alcohol Content of 0.8 percent or higher. 
When facing drunk driving cases like this, it's vital to have an independent investigation conducted by an experienced California wrongful death attorney to examine all the potential factors such as the test results of the blood-alcohol content of the suspect. 
Aside from criminal charges, the victim's family can also seek compensation through a civil lawsuit against the guilty party. 
A wrongful death attorney can also re-interview important witnesses, analyze related surveillance video footage from the scene of the crash, and collect relative phone and texting records of the guilty party. 
Wrongful Death Attorneys in Tulare County
While the investigation is on-going, the victim's family is entitled to pursue a wrongful death claim. Through the wrongful death claim, the victim's family can seek compensation for the damages (such as loss of companionship, pain, and suffering, and emotional distress) that the incident has caused them. 
Serving as a helpful legal guide, the wrongful death attorney will ensure that the legal rights and best interests of the victim's family are protected while making sure that the guilty party will be held accountable for his crime. 
If you have a nagging suspicion that someone is to blame for the death of your spouse or family member, contact Arash Law. We have the resources you need to pursue justice for wrongful death, as well as the experience to ensure that you get fair compensation. We're conveniently located throughout the state of California with offices in Los Angeles, Sacramento, San Francisco, Riverside, Orange County, San Diego, and are more than happy to visit you at your home or office.