Chain-reaction crash was on Highway 29 near Highway 221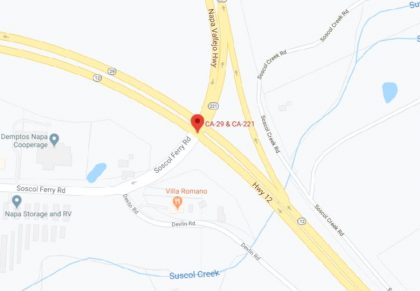 A 48-year-old man identified as Jose Perez-Martinez, attained serious injuries after a four-car crash on Highway 29 near Napa last February 27. 
According to the initial reports from the California Highway Patrol, the incident occurred at 5:40 a.m. south of Highway 221. The chain-reaction crash started when a Toyota Tacoma (driven by a man named David Campbell Jr, 31) struck the rear end of a Honda Civic (driven by Perez-Martinez). This inevitably caused the Honda Civic to overturn and hit a third vehicle, which eventually hit the fourth one. 
The authorities said that the Toyota was running at an unsafe speed as the suspect was on the verge of falling asleep behind the wheel. Alcohol and drugs were not suspected to be factors of the crash. 
Perez-Martinez was immediately transported to the Queen of the Valley Medical Center. No other drivers or passengers were reportedly harmed after the incident. 
Accident Investigation Needed
The incident is currently under the investigation of the California Highway Patrol. It's relatively easier to identify the responsible driver after a crash, on the other hand, determining the at-fault party is a little more difficult. Multiple agencies (such as law enforcement agencies and insurance companies) tend the complicate the process more as they attempt to determine the person at fault without performing a full investigation. 
When facing cases like this, an independent investigation conducted by a California personal injury attorney is vital. Having a personal injury attorney by your side can make the process easier as they can protect your rights and prevent police and insurance companies from twisting your statements and using them against you. Aside from that, they can also provide accurate legal advice and information to their clients. 
Napa Valley Personal Injury Attorney
Getting a serious injury after an accident can be overwhelming and can potentially disrupt all aspects of life such as family, work, and finances. Sadly, insurance companies don't properly give some victims the compensation they deserve. 
While the investigation is currently on-going, the victim is entitled to pursue a personal injury claim. Through the personal injury claim, the victim can get compensation for the mounting medical bills, future medical care, emotional trauma and pain and suffering that the incident has caused then.