A woman was killed while five others were hurt after a major multi-vehicle traffic collision in Oakland on early Sunday morning, October 24.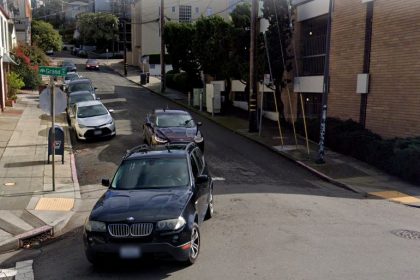 The deadly collision transpired at approximately 2:02 a.m. in the 3300 block of Grand Avenue in the Grand Lake neighborhood in Oakland. A woman driving a 2018 Toyota Prius entered Grand Avenue from the east side of the road. She attempted to go southbound on Grand Avenue when a northbound 2020 Audi Q5 suddenly struck her vehicle.
After the initial crash, the Toyota Prius then collided with a southbound 2015 Mazda CX53 on Grand Avenue. Unfortunately, the female Toyota Prus driver was pronounced dead at the scene. Meanwhile, two passengers in the Toyota were rushed to an area hospital for treatment.
The Audi driver and his passenger were also injured in the mishap. They were taken to a nearby hospital to be examined and treated as well. Authorities believe that alcohol may have played a role in the crash, but additional information about the accident has not been released.
Local authorities are further investigating the accident. Witnesses that can provide additional helpful information about the accident are encouraged to call authorities at 510-777-8570.

Fatal Multi-Vehicle Collision Statistics
A multi-vehicle accident occurs when three or more cars collide on the road. When two vehicles collide, it's called a "chain reaction" and could lead to yet another collision with other cars on the road. Car accidents can be life-changing and fatal. Because car accidents are so common in our lives, most drivers do not realize just how dangerous they can be if they don't drive carefully.
Being in a car accident can be incredibly traumatic for the people involved as well as their families. Twenty-nine people lost their lives in traffic accidents in 2019 in Oakland, according to city statistics on deadly collisions. In 2018, there were 26 fatal car accidents in the city. This series of crashes resulted in the deaths of 27 people.
Human error is the primary factor in the vast majority of car accidents, according to the data. Distracted driving, speeding, driving under the influence, reckless driving, driving in bad weather, driving the wrong way, and failing to obey traffic laws are all examples of reckless driving.
Wrongful Death Attorney for Victims of Multi-Vehicle Collisions in Alameda County
When you and your family are involved in a traffic collision, you may be forced to spend tens of thousands of dollars on medical bills, property damage, and possibly funeral services, in addition to enduring unending mental and emotional pain.
A wrongful death claim can help pay for the high medical bills and other expenses associated with the accident. It can also help those who have lost their income due to an injury or an untimely death. Legal action could also help to prevent another family from going through the same ordeal.
Your legal issues can be handled by an Arash Law fatal car accident lawyer. Our attorneys will examine the circumstances of your accident from every angle. You'll figure out who's to blame and which insurance policies you can use to get full and fair compensation for your losses.
If we can't win any money for you, you won't owe us anything. It's as simple as that. We are highly specialized in car accident cases. If you or someone you know has been injured, contact us now to speak to a car accident lawyer with years of experience. For a free fatal car accident review, call Arash Law at (888) 488-1391 or contact us online.