Six people sustained varying degrees of injuries after a head-on collision involving a carjacked SUV in Oakland on Wednesday, October 20.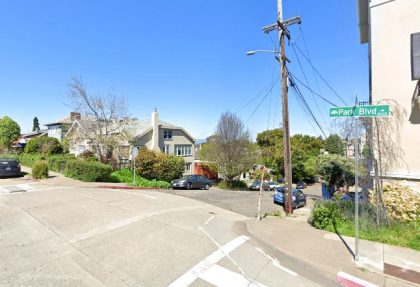 According to initial reports from local authorities, the crash happened in the 3000 block of Park Boulevard, near Eight Avenue in Oakland. A carjacker SUV was traveling south on Park Boulevard when it collided head-on with an oncoming blue SUV as it approached International Boulevard.
Emergency personnel later arrived at the scene and found six injured parties. Four teenagers were inside the carjacked SUV. All injured parties were taken to an area hospital via ambulance. The severity of their injuries and their identities have not been disclosed. Witnesses reportedly pulled the driver of the other SUV out of the wreckage.
No arrests have been made at the moment. The case is currently under further investigation. They will attempt to determine whether drugs or alcohol were a factor in the collision. Local authorities are further investigating the case.

Fatal Head-On Collision Statistics
A head-on collision occurs when two cars are traveling in opposite directions and collide directly. Accidents involving a head-on collision have the potential to cause catastrophic injury or death. Head-on collisions release a lot of energy. In turn, the higher energy means that fatalities are more likely in this type of accident.
Although head-on collisions account for only 2% of all accidents, they are responsible for 10% of all road fatalities in the United States. Distracted driving, drunk driving, and reckless driving are all factors in these collisions. These are just a few of the many causes.
Traffic violations and safety laws can help drivers avoid collisions. Drivers who are careless or irresponsible cause a large number of traffic accidents. Human error, such as reckless driving, causes more than 90% of road traffic accidents. Reckless driving accounts for 33% of all fatalities in major car accidents, increasing over 13,000 each year.
According to California Vehicle Code 23103, reckless driving is defined as driving a vehicle "with willful or wanton disregard for the safety of persons or property." You can be charged with reckless driving on public roads or in a public or private parking facility. A reckless driving charge can, and frequently does, accompany other criminal charges arising from the same incident.
Alameda County Personal injury Attorney for Victims of Car Accidents
Legal issues and defenses can be complicated when it comes to determining who is liable. It could be divided among several drivers or businesses. The defense may even try to argue that your injuries were partially your fault. Because of the complexities of this process, hiring an experienced California accident attorney who knows how to establish liability is critical.
Victims are encouraged to file a personal injury lawsuit with the help of their lawyer while the investigation is still ongoing. The negligent party will cover medical bills, lost wages, and non-economic damages under the contract terms (such as emotional trauma, pain, and suffering). Our attorneys from Arash law are here to help you with your claim if you are the victim of a traffic accident. During this trying time, our attorneys can be a valuable resource for the victims.
Arash Law's car accident lawyers will look out for the rights and interests of their clients. If you're interested, you can stop by one of our locations in Los Angeles, Sacramento, San Francisco, Riverside, Orange County, or San Diego. You can also get a FREE Consultation by calling our toll-free number (888) 488-1391.