An 87-year-old man identified as Fred Z. was killed after getting struck by a suspected DUI driver at Lincoln Avenue on Sunday night, June 27.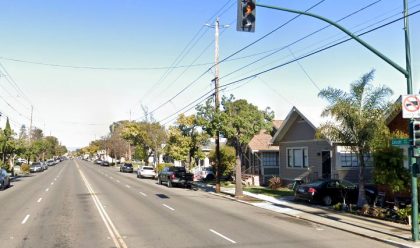 The deadly accident transpired at approximately 10:00 p.m. at the intersection of Lincoln Avenue and Walnut Street. The 87-year-old man was seen walking along the intersection when an eastbound Ford F150 suddenly struck him.
Officers and emergency personnel later arrived at the scene and found the victim's body lying on the roadway. Unfortunately, the victim was unable to survive his injuries and was pronounced dead at the scene. The victim was a former news director who worked with KTVU for 21 years. He was given numerous journalism awards, and "The Ten O'Clock News" became the top-rated newscast in the Bay Area market.
The Ford driver remained at the scene. Authorities later determined that the driver was under the influence at the time of the accident. The suspect was identified as 30-year-old Michael Williams A. He was arrested on DUI-related charges and booked into Santa Rita Jail with his bail set at $250,000.

Fatal DUI Accident Statistics
Everyone deserves safe roads. Intoxicated drivers put innocent people — and themselves — at severe and unacceptable risk. While California and the United States as a whole have made some remarkable progress on curbing drinking and driving, there is still a very long way to go. In the U.S., drunk driving is one of the leading causes of car accidents and fatalities. In 2018 alone, there were 10,511 deaths attributed to drunk driving accidents.
According to the National Highway Traffic Safety Administration (NHTSA), approximately 30 people in the U.S. die every day due to drunk driving accidents. Drunk driving accounts for about 29 percent of all motor vehicle accident fatalities in the U.S. DUI accident victims must fight back aggressively against any unfair apportionment of fault. By carefully assembling and presenting evidence to prove the drunk driver's full responsibility for a crash, injured victims can best protect their legal rights and financial interests.
Wrongful Death Attorney for Victims of Fatal DUI Accidents in Alameda County
Losing a loved one from a fatal DUI accident can be devastating and stressful for the victim's family. The trauma and grief can have a lasting impact on their lives. Although they won't bring their loved ones back to life, they can still receive compensation and justice from the accident.
At Arash Law, we are proud to be aggressive advocates for the victim's family. Our law firm does not represent defendants, nor does it serve insurance companies. We use our skills, knowledge, and legal experience to fight for the interests of injured victims. Following an accident, you and your family need the very best California DUI victim lawyer on your side.
Our California DUI accident lawyers can help you put together a strong, effective legal claim. Relevant evidence in drunk driving accident cases can come in many different forms. Visit our offices in Los Angeles, Sacramento, San Francisco, Riverside, Orange County, and San Diego for any inquiries and concerns. You may also contact us through our hotline (888) 488-1391 for a free consultation with one of our attorneys.