One unidentified person was seriously injured after a two-vehicle collision in northwest Berkeley on Tuesday afternoon, June 22.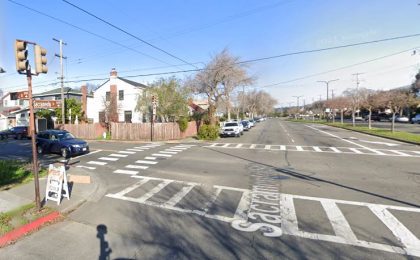 The collision happened at the intersection of Cedar Street and Sacramento Street in northwest Berkeley at around 4:20 p.m. A southbound vehicle ran a red light at the intersection, which caused it to crash into another vehicle.
One of the drivers sustained serious injuries. They reportedly suffered from broken bones and a concussion.
Additional details about the accident are unavailable at the moment. No arrests have been made at the moment.
Local authorities are further investigating the accident. They will attempt to determine why the other driver ran a red light.

Two-Vehicle Collision Statistics
In the United States, motor vehicle accidents are the most frequent cause of personal injuries. Nearly 2 million people are injured in motor vehicle crashes annually. Approximately 36,000- 40,000 individuals die annually due to injuries suffered in a motor vehicle accident.
Car accidents are one of the leading factors of injury deaths in California. According to the National Highway Traffic Safety Administration (NHTSA), over 3,304 recorded fatal car accidents in California in 2017. Side impact car accidents most commonly occur in the middle of intersections due to people's failure to yield at a stop sign or red light.
Running a red light may seem like a minor traffic violation, but it can cause serious accidents and result in major injuries and damages. In 2019, an estimated 143,000 people were injured in red-light running crashes. All drivers are encouraged to follow traffic rules and to practice patience wherever they're driving.
Alameda County Personal Injury Attorney for Victims of Two-Vehicle Collisions
A permanent injury can quickly accrue millions of dollars in financial losses. Permanent injuries also require permanent medical care. Victims often spend years seeing specialists, getting second opinions and consultations, and following up with a primary care provider. They will likely need medications and assistance devices (such as a wheelchair or walker).
If you've suffered injuries in a car crash, you need legal advice from experienced California accident lawyers. The other driver's insurance company is not on your side. Their job is to pay you as little as possible. This is why it is essential to have an attorney assist you with your claim.
Our skilled California accident lawyers have years of experience handling all types of accident claims at Arash Law. Let us take your paperwork and protect your legal rights so that you can focus on your recovery. Call (888) 488-1391 for a FREE Consultation with a personal injury attorney in California.