Two people were killed in a deadly multi-vehicle traffic collision in Oakland on Sunday morning, September 12.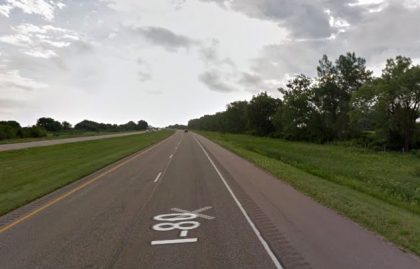 The fatal collision occurred on Interstate 80, west of University Avenue in Oakland, at approximately 1:36 a.m. A Chevrolet Malibu, a Dodge Durango, and a Mini Cooper were involved in the collision. The Dodge Durango and the Chevrolet Malibu initially collided on the roadway under unclear circumstances.
The two drivers then exited their vehicles, but they were struck by an oncoming Mini Cooper driven by a 50-year-old man. Unfortunately, both of the drivers were killed in the mishap. They were pronounced dead at the scene. The two drivers were identified as 28-year-old Keandre A. and 46-year-old Michael B.
One of the passengers was hit by the debris. The unidentified passenger sustained minor injuries in the mishap. Additional information about the crash is limited at the moment. Local authorities are further investigating the case. Witnesses that can give more information about the crash are asked to call the Oakland CHP Office at (510) 457-2875.

Fatal Multi-Vehicle Crash Statistics
If three or more vehicles collide on the road, this is a multi-vehicle crash. They are often caused by a "chain reaction" crash, in which one vehicle strikes another, which may collide with additional vehicles on the road. Collisions with traffic can change lives and be catastrophic. Typically, drivers do not recognize how risky cars can become and how easily serious and even fatal car accidents can occur because they are so common in our lives.
Millions of people suffer injuries every year, and tens of thousands of drivers and passengers are killed in American road accidents. According to the Fatality Analysis System (FARS) of the United States Department of Transport, 33,654 fatal car crashes occurred in 2018, resulting in 36,560 deaths. Multi-vehicle accidents account for less than 10% of all collisions in a given year. Still, according to the National Highway Traffic Safety Administration (NHTA), they lead to a disproportionate number of deaths.
Alameda County Wrongful Death Attorney for Victims of Fatal Multi-Vehicle Collisions
The loss of a loved one in a fatal multi-car crash can be traumatic and painful for the victim's family. Cases like these can be difficult, so it is essential to retain the services of an experienced lawyer. Your attorney will protect your rights if insurance coverage is insufficient to pay for all injuries.
This is common with a multiple car stack, as many victims often try to access the same insurance policy. A wrongful death claim for car accidents can help pay the expensive medical charges and other expenses incurred in connection with the accident. It can also provide financial support to persons who lost their income due to injury or premature death.
Legal action may also help prevent other people from experiencing a similar disaster. Our fatal Arash Law car accident lawyers can deal with the legal aspects of your claim. To book your fatal car crash assessment free of charge, call Arash Law at (888) 488-1391 or contact us today online.