An unidentified person was killed after a deadly motorcycle collision in Fremont on Thursday morning, February 4.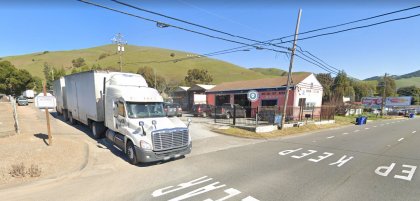 According to the initial reports from local authorities, the accident occurred on Mission Boulevard and Mayhews Road at around 7:04 a.m.
A westbound truck drove through the intersection where it collided with the Northbound motorcyclist.
Due to the severity of the impact, the motorcyclist sustained fatal injuries. He was later pronounced dead at the scene. The identity of the motorcyclist has not been disclosed.
The truck driver remained at the scene and cooperated with the police. No arrests have been made at the moment.
Local authorities are currently investigating the case. They will attempt to determine the factors that affected the accident and the liability.

Fatal Motorcycle Accident Statistics
Motorcycle accidents can often lead to catastrophic and even devastating results. According to the National Highway Traffic Safety Administration's National Center for Statistics and Analysis, approximately 5,286 motorcyclists were killed in the U.S. in 2016.
Motorcycle accidents are terrible tragedies that almost always harm the motorcyclist than the other party involved.
Motorcyclists are highly vulnerable in collisions and can easily sustain catastrophic and fatal injuries. There are many physical outcomes from road rash and traumatic tattooing to head and brain injuries that can come from a motorcycle crash.
To avoid sustaining fatal injuries, motorcyclists are always encouraged to wear their helmets when riding their motorcycles. Wearing helmets were estimated to be 37% effective in preventing motorcycle deaths.
Alameda County Wrongful Death Claim for Victims of Deadly Motorcycle Accidents
Suddenly losing a loved one from a deadly motorcycle crash can be quite overwhelming and stressful. The victim's family may still be grieving, which may affect their ability to make rational decisions.
They are seeking the assistance of an experienced attorney is highly recommended. They can assist you in filing a wrongful death claim, allowing the victim's family to seek compensation for the damages (such as loss of companionship, pain, suffering, and emotional distress) that the tragic incident has caused them.
The aggressive motorcycle accident lawyers at Arash Law have decades of experience handling these types of wrecks throughout California. We've helped thousands of people recover after accidents similar to yours.
We offer free consultations with no obligation to retain our firm. We also work on a contingency-fee-basis, meaning you don't pay a dime unless we win you compensation. Get in touch online or call (888) 488-1391