One person was hurt after a major multi-vehicle traffic collision in Pleasanton on Wednesday afternoon, April 13.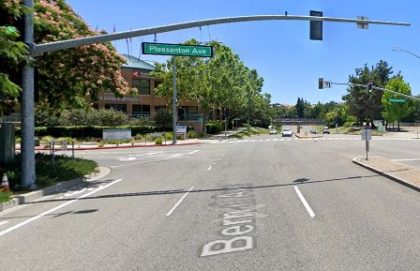 The accident transpired at approximately 1:30 p.m. on the Interstate 680 Freeway at Bernal Avenue.
Five vehicles collided on the roadway for unclear reasons. Two big rigs, a white Tesla, a black Toyota Corolla, and a white Hyundai, were involved in the collision.
The Tesla ended up facing the wrong way in the fast lane after the collision while the other vehicles wound up in the No. 2 lanes.
An older woman was injured from the mishap, her condition has not been disclosed, but paramedics immediately treated her.
Local authorities are currently conducting an investigation. They will attempt to determine the factors and the liability in the accident.

Multi-Vehicle Collision Statistics
With a population of around 40 million people, it's no surprise that California is a hotspot for car accidents. The California Office of Traffic Safety (OTS) reports that there were 3,563 car accident fatalities throughout the state in 2018 alone. Thousands of people must deal with grief and sudden loss in the wake of California's deadly accidents.
In this case, a multi-vehicle collision occurred. When three or more vehicles are involved in a collision, the accident is considered a "multi-vehicle" collision. A "chain reaction commonly causes this type of accident," wherein one car will bump into another, which will cause the other vehicle to crash into another one potentially. These accidents commonly occur due to reckless drivers, speeding, drunk drivers, and distracted drivers.
Alameda County Personal Injury Attorney for Victims of Multi-Vehicle Collisions
Dealing with injuries caused by a multi-vehicle traffic collision can be quite challenging as it can potentially affect all aspects of life, such as family, work, and finances. Coping with a multi-vehicle collision case can be quite challenging for the victims as they have to deal with the stress and trauma they got from the accident.
Speaking with an attorney is often the first step in getting your medical bills paid. Your accident may have left you with high hospital costs, ambulance fees, surgeries, medical equipment, disability, rehabilitation, or live-in care.
We understand the common causes, defendants, and how to fight for compensation for collision-related injuries. Whether you suffered burns, broken bones, brain injury, a spinal cord injury, or other damages, talk to our attorneys. The road to recovery starts just a phone call away. Call (888) 488-1391 right away.