One unidentified person was seriously hurt after a pedestrian accident in San Leandro on Tuesday morning, March 30.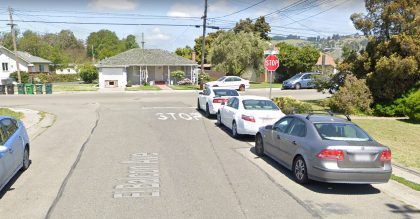 The accident transpired at approximately 7:19 a.m. on State Route 185 at Elgin Street in San Leandro.
An unidentified pedestrian was struck by a passing vehicle in unclear circumstances. How the accident occurred, and the reason why it happened has not been established.
Emergency personnel later arrived at the scene and immediately provided treatment for the pedestrian. The pedestrian was then taken to an area hospital with minor injuries.
Additional details about the accident are unavailable at the moment. The identities of the involved parties have not been disclosed. Local authorities are currently investigating the case.

Pedestrian Accident Statistics
Pedestrians are more vulnerable to the dangers on the roadway than a passenger of a private vehicle. Unlike passengers of private cars with airbags and seat belts to protect them, pedestrians do not have any protection that can help them avoid sustaining fatal injuries.
According to the Governors Highway Safety Association, approximately 6,227 pedestrians were killed in the U.S. back in 2018, a 250 increase from the previous year.
Common injuries resulting from pedestrian accidents are head trauma like concussions or brain bleeds, traumatic brain injuries, and many other debilitating injuries. Many pedestrian accident injuries can result in either functional impairments or long-term conditions.
Pedestrian accidents are typically caused by distracted driving, speeding, intoxicated drivers, and drivers failing to yield the right of way.
Alameda County Personal Injury Attorney for Victims of Pedestrian Accidents
Arash Law's experienced personal injury lawyers have extensive expertise and knowledge representing California pedestrians who have been injured or killed in pedestrian accident cases.
We have an intimate understanding of the law that applies in such circumstances. We take the time to get to know our clients and their cases in intimate detail, enabling us to obtain the most favorable settlements or jury verdicts possible for our clients.
We want to help our clients by ensuring that they get the justice and compensation they rightfully deserve. Our attorneys can negotiate with insurance companies on behalf of their clients to ensure that they will be fairly compensated.
We have helped our injured clients recover more than $500 million. Our law firm's experienced personal injury attorneys are available at any time — day or night 365 days per year — to answer your questions and provide you with expert legal guidance. Call (888) 488-1391 today to arrange a free consultation, or use our contact form to reach us online.