A 49-year-old man identified as David S. was killed after a deadly pedestrian accident in Fremont on Monday night, April 19.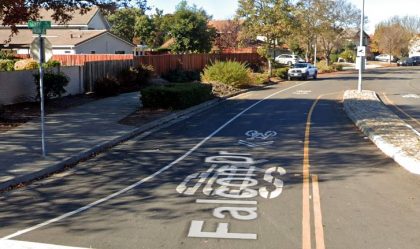 According to the initial reports from the California Highway Patrol, the accident occurred in the area of Lowry Avenue and Falcon Drive.
The victim was walking in the area when he was suddenly struck by a passing vehicle. The driver did not stop to render aid and left the scene.
A witness driving in the area later saw the victim lying on the roadway and attempted to perform life-saving measures while waiting for the paramedics to arrive.
Unfortunately, the victim was later pronounced dead at the scene. Local authorities are currently investigating the case. They are actively searching for the whereabouts of the suspect.
Witnesses that can give additional information about the accident are urged to contact Officer Mike R. at 510-790-6776.

Fatal Pedestrian Accident Statistics
Pedestrian accidents often lead to severe injury and even death. This is because pedestrians do not have protection against fatal accidents, unlike passengers of private vehicles and motorcycle riders.
Pedestrian accidents have been increasingly becoming an issue throughout the United States. Pedestrians currently make up a large percentage of traffic fatalities in the past 33 years. According to the Governors Highway Safety Association, pedestrian fatalities in the U.S. have increased by 27 percent from 2007-2016, while other traffic-related deaths decreased by 14 percent.
Common injuries resulting from pedestrian accidents are head trauma like concussions or brain bleeds, traumatic brain injuries, and many other debilitating injuries. Many pedestrian accident injuries can result in either functional impairments or long-term conditions.
Some common reasons pedestrian accidents occur are negligent driving, speeding, and drivers failing to yield to pedestrians. It is vital to seek the help of an experienced attorney when facing cases like this.
Wrongful Death Attorney for Victims of Fatal Pedestrian Accidents in Alameda County
According to California law, you must file a pedestrian accident lawsuit within two years of the date of the accident. If you miss the deadline, you are precluded from ever pursuing a lawsuit to recover compensation for the injuries you sustained in a pedestrian accident. You will be precluded from seeking compensation in a lawsuit even if your injuries are severe.
This is why it is essential to file a wrongful death claim as soon as possible. The victim's family may seek the assistance of an experienced attorney when filing for a claim. With the wrongful death claim, the victims can seek financial compensation for damages like loss of income, funeral expenses, pain and suffering, and emotional distress.
Our lawyers from Arash Law are available 24/7 to help. A pedestrian accident lawyer from Arash Law will help you stay one step ahead of the insurance company or responsible party and avoid mistakes that would jeopardize your claim. Don't delay, and contact our firm today at (888) 488-1391 for a FREE Consultation with a wrongful death attorney.