An unidentified man was killed after being struck by a passing vehicle in Pleasanton on Monday morning, May 10.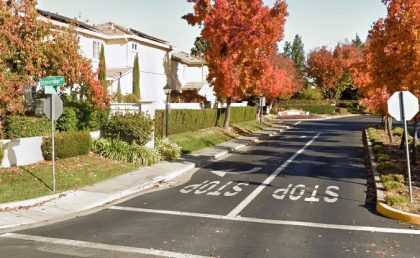 The accident happened at around 6:00 a.m. in the area of Stoneridge Drive and Newtown Way in Pleasanton.
The victim was reportedly walking his dog and was attempting to cross the street when an eastbound vehicle suddenly struck him.
Unfortunately, the pedestrian succumbed to his injuries and was pronounced dead at the scene.
The involved driver remained at the scene and cooperated with authorities. No arrests have been made at the moment.
The accident is currently under investigation. Witnesses that can give more information about the accident are urged to contact the local police at 925-931-5100.

Fatal Pedestrian Accident Statistics
Pedestrians currently make up a large percentage of traffic fatalities in the past 33 years. According to the Governors Highway Safety Association, pedestrian fatalities in the U.S. have increased by 27 percent from 2007-2016, while other traffic-related deaths decreased by 14 percent.
Statistics show that California is particularly dangerous for pedestrians when compared with other states. In 2018 alone, 893 pedestrians were killed while 14,000 pedestrians were injured on California roadways. Some common reasons for pedestrian accidents are negligent driving, speeding, and drivers failing to yield to pedestrians.
Wrongful Death Attorney for Victims of Fatal Pedestrian Accidents in Alameda County
A California wrongful death lawsuit must also be brought within two years of the date of the accident. A family member is precluded from bringing a wrongful death lawsuit if it is not filed within that time period.
Our lawyers from Arash Law are available 24/7 to help. A pedestrian accident lawyer from Arash Law will help you stay one step ahead of the insurance company or responsible party and avoid mistakes that would jeopardize your claim.
Our attorneys will also perform an immediate investigation to gather evidence while it is still available. We can also handle talks with the insurance company, calculate your damages, and use proven legal strategies during settlement negotiations and potential litigation.
Our offices are conveniently located throughout California with offices in Los Angeles, Sacramento, San Francisco, Riverside, Orange County, San Diego, and we are more than happy to visit you at your home or office. Call (888) 488-1391 for a FREE Consultation with a wrongful death attorney in California.