A 54-year-old woman was killed after a hit-and-run driver in Oakland struck her scooter on Friday night, October 29.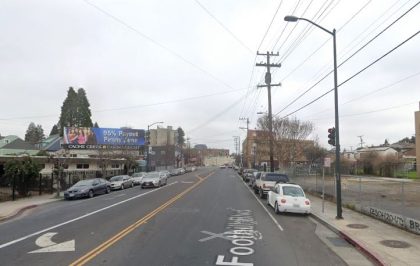 The crash transpired at approximately 10:05 p.m. in the 2300 block of Foothill Boulevard in Oakland.
A four-door gray sedan reportedly struck the woman under unclear circumstances. How the crash occurred, and the reason it happened has not been established. The driver did not stop to render aid and drove away from the scene.
Paramedics rushed to the scene, but unfortunately, the woman was later pronounced dead despite their life-saving measures.
Information about the suspect's appearance, identity, and whereabouts is unavailable at the moment. Local authorities are actively pursuing the suspect.
Witnesses that can give more information about the crash are urged to call the police department's traffic investigation unit at (510) 777-8570.

Fatal Hit-and-Run Scooter Accident Statistics
Aside from bikes and motorcycles, scooters are becoming increasingly popular as a third mode of transportation. They're a great option because they're easy to carry, inexpensive, and lightweight. Scootering down the road, on the other hand, is more hazardous for the rider.
According to a study published in JAMA Surgery, e-scooters are becoming more popular. Injuries, on the other hand, are on the rise. In 2014, an estimated 4,583 people were injured in e-scooter accidents. 2018 saw an increase in this number to 14,641. There was a 365% increase in the number of hospital visits as well. E-scooter accidents resulted in nearly 40,000 emergency room visits in the United States during that period.
The hit-and-run driver is responsible for leaving the victim injured and fleeing the scene in this case. When the suspect is arrested, they are likely to face criminal charges. In the United States, there were approximately 2,049 hit-and-run fatalities in 2016. About 682,000 hit-and-run accidents take place in the United States each year.
Scooter Accident Attorney for Victims in Alameda County
You have the legal right to be compensated for any personal injuries you sustain as the result of another person's negligence. Without the advice of an experienced personal injury lawyer, your legal rights can be put at risk. It is essential to get legal advice as soon as possible after an accident, including an e-scooter accident.
It is important to hold negligent drivers, companies, and others accountable for the damage they cause. A driver can be legally responsible ("liable") for an accident if they were distracted, impaired, or otherwise negligent or violating the law. Our experienced scooter accident lawyers at Arash Law have helped accident victims in San Francisco, Riverside, San Jose, San Diego, Sacramento, Sherman Oaks, and throughout California.
We know how to handle scooter accident cases. We have experience negotiating fair settlement offers, filing lawsuits, and taking injury cases to trial when necessary. We stay current on the latest technologies (such as e-scooters) and how they are treated under existing California personal injury laws.
Our Alameda County Scooter Accident Attorneys from Arash Law know how to protect your legal right to compensation throughout the case process. Call (888) 488-1391 to schedule your free consultation with an experienced California accident lawyer.