One person was killed after a fiery two-vehicle collision near Tavern Road on Thursday evening, June 3rd.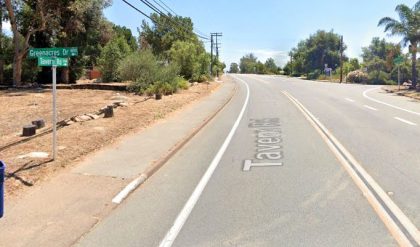 According to the initial reports from local authorities, the accident took place on Interstate 8 near Tavern Road at around 6:00 p.m.
Two unspecified vehicles collided in the eastbound lanes for unclear reasons. The circumstances leading up to the accident have not been established.
One of the vehicles caught fire after the collision. The fire spread to a nearby bush. One person was pronounced dead at the scene.
The identity of the victim has not been disclosed. Details about the accident are limited at the moment.

Fatal Two-Vehicle Collision Statistics
Car accidents in the U.S. have been on the rise over recent years. Approximately 33,654 fatal motor vehicle crashes were recorded in 2018. Around 36,560 people were killed due to motor vehicle-related accidents.
Fatal car crashes frequently occur on California's large and congested highways. Numerous individuals are killed each year on California's roads due to travel at high speeds and truck accidents.
Car accidents are one of the leading factors of injury deaths in California. According to the National Highway Traffic Safety Administration (NHTSA), over 3,304 recorded fatal car accidents in California in 2017.
According to one study conducted by OTS, nearly 57 percent of Californians believe that it is okay to drive ten mph over the speed limit on this state's freeways. Almost 40 percent of those said their chances of getting a ticket for speeding ten mph over the speed limit were unlikely. Common reasons car accidents occur are distracted driving, drunk driving, defective vehicles, and tired drivers.
Alpine County Wrongful Death Attorney for Victims of Fatal Two-Vehicle Collisions
If you lost a loved one or sustained a severe injury in a car crash because of another driver's carelessness and negligence, you have a legal right to hold that driver accountable for their actions.
A fatal car accident attorney can't turn back the clock to make things the way they were before the car accident. However, we can help you obtain compensation for the awful, unexpected losses the crash caused in your life.
A wrongful death car accident lawsuit can also help pay for the high medical expenses and other costs incurred due to the crash. It can also help provide financial support for those who have lost income because of an injury or an unforeseen death.
Our team of compassionate and experienced California fatal car accident lawyers is available to help you after a loved one's death in a car accident. Arash Law has recovered more than $500 million for previous clients just like you. We serve victims and their families in San Francisco, Riverside, San Jose, San Diego, Sacramento, Sherman Oaks, and many other areas in California. We also offer legal services in many different languages.
Call Arash Law today at (888) 488-1391 or contact us online to schedule your free no-obligation fatal car accident case review.