A 73-year-old woman identified as Ann H. was killed after a fatal pedestrian crash in Jackson on Wednesday morning, November 3, 2021.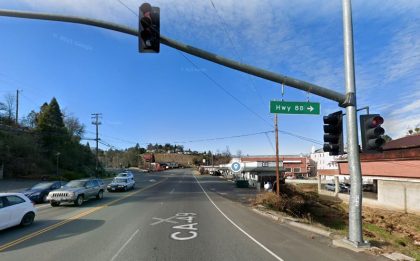 The accident occurred at the intersection of Highway 49 and Highway 88 in Jackson at approximately 9:15 a.m.
The victim attempted to cross Highway 49 westbound when a 2019 Kenworth truck turning right from Highway 88 to northbound Highway 49 suddenly struck her.
The victim sustained fatal injuries in the crash. Unfortunately, despite the paramedics' life-saving measures, she succumbed to her injuries and was pronounced dead at the scene.
The driver that struck the victim remained at the scene and willingly cooperated with authorities. He was identified as Tyler Alexander H.; he was uninjured in the mishap. Drugs and alcohol were not considered as factors in the accident.
Local authorities are further investigating the accident. Witnesses that can give additional information about the accident are urged to call the Jackson Police Department at (209) 223-1771.

Fatal Pedestrian Accident Statistics
Walking to a nearby location is not uncommon. In the United States, pedestrian accidents are becoming more frequent. The law also mandates that drivers slow down when approaching crosswalks, whether they are marked or not. Also, at intersections with controlled traffic, drivers are required to yield to pedestrians.
In a pedestrian accident, the authorities will investigate to determine whether the driver has broken any traffic rules. Over the past 33 years, pedestrians have been responsible for a significant number of traffic fatalities. According to the Governors Highway Safety Association, pedestrian deaths in the United States increased by 27% between 2007 and 2016, while other traffic-related deaths decreased by 14%.
Pedestrians in the Golden State are subjected to some of the most dangerous accidents. The fatality rate in California is 25% higher than the national average. In 2018 alone, 893 people were killed, and 14,000 were injured while walking on California's roads.
Pedestrian Accident Lawyers for Victims in Amador County
Pedestrian accidents frequently result in serious injuries, and in some cases, death. After the accident, the victim's family may be overwhelmed by grief and unsure of what to do next. Calling an experienced pedestrian lawyer is usually the first step toward a full recovery.
A wrongful death lawyer can assist them in bringing a lawsuit. However, victims must file a claim quickly. The statute of limitations for a pedestrian accident lawsuit in California is two years from the accident date. If you are injured in a pedestrian accident, you will be barred from filing a lawsuit to recover compensation for your damages.
Arash Law's Amador County pedestrian accident attorneys can serve as a compassionate and helpful legal guide for the deceased's family. Our lawyers will vigorously defend the rights and interests of their clients while also making sure that the negligent party is held accountable. A free consultation with an incorrect death lawyer is available by calling (888) 488-1391.