A 26-year-old man identified as 26-year-old Hunter D. was killed after a deadly motorcycle accident in Chico on Sunday afternoon, September 26.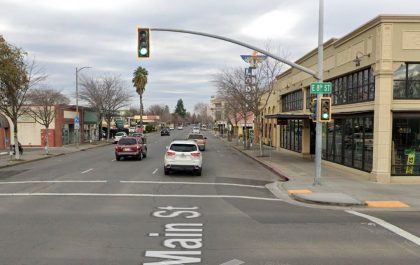 The fatal crash transpired at approximately 4:15 p.m. at the intersection of Main Street and 8th Avenue in Chico.
A westbound vehicle was traveling on 8th street when the 18-year-old driver allegedly ran a red light at the intersection and struck a northbound motorcyclist on Main Street.
The vehicle then crashed into a building after the initial collision. The driver and his passenger were able to get medical treatment after the crash.
Meanwhile, the motorcycle rider sustained severe injuries in the mishap and was rushed to Enloe Medical Center. Unfortunately, he later succumbed to his injuries and was pronounced dead.
The driver that struck the motorcycle rider was then taken to Butte County Jail on suspicion of vehicular manslaughter. Local authorities are further investigating the deadly crash.

Fatal Motorcycle Accident Statistics
Motorcycle accidents almost always cause more harm to the motorcycle rider than the other parties involved. According to the U.S. National Highway Traffic Safety Administration (NHTSA) statistics, motorcycle riders have 16 times the risk of injury and 35 times the risk of a fatal crash compared to car passengers. But there is a way to avoid fatal head injuries in case a motorcycle accident occurs.
Wearing helmets are proven to be effective in preventing severe head injuries. Wearing helmets were estimated to be 37% effective in preventing motorcycle deaths. However, the rest of their bodies may still be vulnerable. The National Center for Statistics and Analysis of the National Highway Traffic Safety Administration estimates that 5,286 motorcyclists died in the United States in 2016.
California has one of the largest registered motorcycles in the U.S. There are over 800,000 registered motorcycles in California. In 2017, 16,505 motorcycle accidents occurred on California roadways, which resulted in 15,527 injuries and 541 deaths. Distracted driving, speeding, drunk driving, reckless driving, bad weather, wrong-way driving, and failing to respect traffic laws are common causes of motorcycle accidents.
Wrongful Death Attorney for Victims of Fatal Motorcycle Accidents in Butte County
When a loved one is killed in a motorcycle accident, the victim's family may be subject to exploitation by the at-fault party and insurance companies. You should hire a lawyer to file a wrongful death claim for the victim's family if you want justice and compensation.
A wrongful death claim is the only way they will get the justice and compensation they deserve. In a wrongful death claim, the responsible party is legally compelled to pay for the decedent's medical expenditures, funeral costs, pain, and suffering.
In the event of a motorcycle accident, we at Arash Law understand that financial compensation alone will not be enough to restore the life of your loved one. It can, however, make a significant difference in the financial security of your family in the long run. After the unfortunate death of a loved one, we want to assist you in obtaining justice, compensation, and closure. Contact us by phone at (888) 488-1391 or by completing our online form.