A 41-year-old man identified as Bradley B. was killed after a fatal motorcycle accident in Oroville on Sunday night, September 5.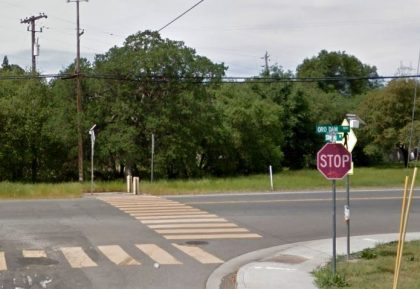 The fatal accident transpired at approximately 8:40 a.m. on Oro Dam Boulevard near Lincoln Boulevard in Oroville. The victim was riding his motorcycle eastbound on Oro Dam Boulevard when a vehicle suddenly pulled out in front of him.
The motorcycle and the vehicle then inevitably crashed into each other. Unfortunately, the motorcycle rider was unable to survive his injuries and was pronounced dead at the scene.
Meanwhile, his passenger survived and sustained unspecified injuries. They were taken to an area hospital for treatment.
Additional information about the crash is unavailable at the moment. Local authorities are actively investigating the case.

Fatal Motorcycle Accident Statistics
The U.S. Department of Transportation (DOT) estimates that nearly 8.5 million registered motorcycles were in use in 2012. Owning a motorcycle has many benefits; after all, it's a cheap alternative for cars, and it's also versatile and easier to use. However, riding a motorcycle also has its risks. In 2016, the number of motorcyclists killed in the United States was 5,286.
In 2019, there were a total of 5,014 motorcycle fatalities. Motorcycle deaths had been dropping since the early 1980s, but they began to rise again in 1998, and they continued to rise until 2008.
California has one of the highest numbers of motorcycle registrations in the country. In California, there are approximately 800,000 motorbikes registered. In 2017, there were 16,505 motorcycle accidents in California, resulting in 15,527 injuries and 541 deaths. Distracted driving, speeding, intoxicated driving, reckless driving, bad weather, wrong-way driving, and failing to obey traffic regulations are all major causes of motorcycle accidents.
Wrongful Death Attorney for Victims of Fatal Motorcycle Accidents in Butte County
Motorcycle accidents often result in catastrophic injuries that can lead to death. After all, motorcycle riders are more vulnerable to the dangers on the road than passengers of enclosed vehicles.
If you have lost a loved one from a deadly motorcycle accident, you must pursue a wrongful death claim with the help of an experienced motorcycle accident attorney as soon as possible. The sooner you speak with a motorcycle accident lawyer, the better. You can preserve important evidence and maintain your rights.
Our accident attorneys from Arash Law are here to serve as a helpful legal guide for your claim. We can help you get financial compensation for medical expenses, funeral costs, pain, and the decedent's suffering through a wrongful death lawsuit.
Do you want to discuss your case? Don't hesitate to get in touch with us at (888) 488-1391. We have offices located in LA, Sacramento, San Francisco, Riverside, Orange County, and San Diego; we're conveniently located throughout California.