Two people were hurt after an alleged DUI traffic crash in Chico on Tuesday afternoon, August 17.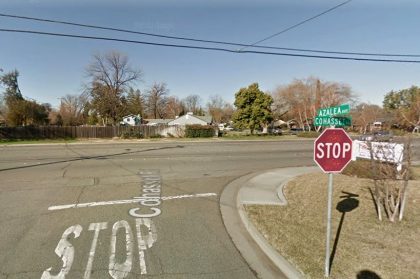 The accident transpired at approximately 2:48 p.m. in the area of Cohasset Road and Azalea Avenue in Chico. A Mazda 3 attempted to turn left onto Cohasset from Azalea Avenue when a northbound Dodge Charger driving at high speeds suddenly struck the Mazda 3.
The Mazda driver was seriously injured while his 17-year-old passenger sustained minor injuries in the mishap. The 17-year-old passenger was treated at the scene while the Mazda driver was taken to Enloe Medical Center for treatment. Authorities later determined that the Dodge driver was under the influence at the time of the accident.
The Dodge driver was identified as 23-year-old Maximilian F. The Dodge driver was arrested for felony DUI, concealed carry of a firearm, and criminal storage of a firearm. His bail is currently set at $81,000. Local authorities are further investigating the case.

DUI Accident Statistics
Driving while under the influence of drugs or alcohol is one of the most irresponsible and reckless things a driver can do. Impaired driving increases the chances of getting in an accident. Unfortunately, around 28 people die every day in the U.S. due to drunk drivers. Alcohol-impaired driving crashes claimed the lives of 10,497 people in 2016, accounting for 28% of all traffic-related deaths in the U.S.
According to the California Office of Traffic Safety's 2017 Annual Report, drunk driving fatalities climbed by more than 16 percent in 2016 compared to the previous year. In California, 911 people died in drunk driving accidents in 2015. That number grew to 1,059 in 2016. With these statistics in mind, it goes without saying that drunk driving isn't worth it. You could gravely injure or perhaps kill someone if you drink and drive. Even if no one is hurt in the accident and you are only arrested for DUI, it can harm your family and work life.
Butte County Personal Injury Attorney for Victims of DUI Accidents
Getting injured from a drunk driving accident is not easy. The victims will need to recover from their injuries while facing impending medical bills and expenses. It can be especially stressful when they cannot return to work right away, resulting in lost wages.
If you have been injured in a drunk driving accident, you shouldn't have to pay for someone else's negligence. You should seek professional representation from a DUI victim attorney near you who can pursue a personal injury claim on your behalf in civil court.
With DUI accident claims, there is no reason to wait to take action. The last thing you want is to miss out on financial compensation merely because the statute of limitations ran out before you filed your case. Beyond the statutory requirements, it is also in your best interest to consult with a California drunk driving accident lawyer right away after a crash.
Have you been hurt in a drunk driving accident? Now is the time to speak with one of our Arash Law attorneys. Our California drunk driving accident attorneys at Arash Law know how to make defendants and huge insurance companies pay. To book your free no-obligation fatal vehicle accident case assessment, call (888) 488-1391 or contact us online.