Two people were seriously hurt after a traffic collision involving a big rig and a tractor in Chico on Tuesday morning, April 6.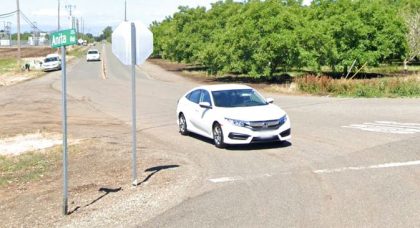 The major big rig collision took place on Highway 99 near Anita Road in Chico at approximately 3:00 a.m.
A tractor-trailer was reportedly traveling northbound on Highway 99 when a big rig suddenly rear-ended it. The reason why the big rig rear-ended the tractor is currently unclear.
Due to the severity of the collision, the tractor was pushed off the roadway. Both of the drivers were taken to an area hospital for treatment of unspecified injuries.
Details about the collision are limited at the moment. Local authorities are further investigating the accident.

Big Rig Crash Statistics
The term big rigs refer to the massive trucks that swarm our roadways and go by the name of 18-wheelers, tractor-trailers, semi-trucks, dump trucks, and semis. As consumer demand continues to rise, so does the number of big rigs on our highways and byways.
Due to the immense size difference between big rigs and other vehicles on the roadway, accidents involving big rigs tend to be more dangerous and deadlier than other types of traffic collisions.
The California Department of Transportation shares that the major mode of freight transportation in California is big rigs. More than 78 percent of the communities in the State of California rely exclusively on big rigs to move their cargo.
Further, NHTSA forecasts that the number of traffic fatalities that involved a big rig steadily rose from 2013 to 2017. This means that, as the trucking industry continues to grow in California, so too does the number of California fatalities caused by big rigs.
Butte County Personal Injury Attorney for Victims of Big Rig Accidents
It can be quite challenging to face cases like this alone, so it is essential to hire an experienced Butte county personal injury attorney specializing in fatal significant rig accidents to conduct an independent investigation.
The fact is that truckers are professional drivers who are held to strict regulations and guidelines. Big rig drivers are often found to be at fault when they are involved in accidents. In such instances, you – the injured party – can seek damages against the at-fault trucker.
The State of California employs Pure Comparative Negligence laws. Even if you were partially responsible for the accident that caused you to be injured, it does not affect your ability to obtain a final award of compensation. Instead, your award will be adjusted following the percentage of fault you are found to share.
The important point to remember is that – even though you may share a portion of the blame – your case and your legal rights matter. Your most complete recovery likely hinges upon your ability to obtain the compensation to which you are entitled. Hurt in a big rig accident? Talk to our aggressive California big-rig accident attorneys from Arash Law at (888) 488-1391.