The COVID-19 Pandemic Is Disruptive
When we first learned of the coronavirus in late 2019, none of us could have imagined the impact it would have on our lives. Nearly every American and industry has been impacted by this rampant and deadly virus. California is under a stay-at-home order issued by Governor Newsome on March 19, 2020. Many businesses are closed, and even essential ones have limited hours of operation. 
You can't go for your routine dental cleaning or get your hair cut. Your elective surgery was canceled. Your kids will be unable to finish out the school year at school. Banks have decreased their hours and temporarily closed some locations. Everything has been disrupted. What does this mean for your personal injury insurance claim? Will it be delayed? Are the insurance companies still working? Should you even bother to file a claim right now? This is a confusing time, and everyone is in unchartered waters. If you were injured in an accident, you still have a right to file a claim and should do so. When you work with a skilled California personal injury lawyer, be assured that your claim will be given the attention it needs and will not be ignored by insurance companies.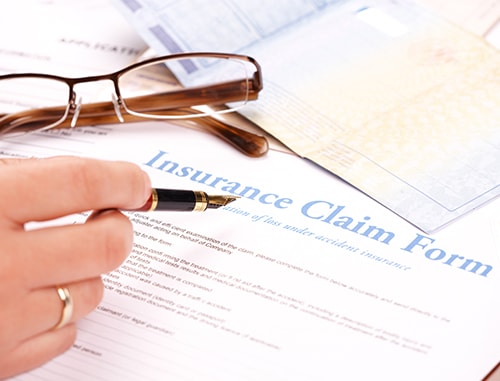 California Insurance Commissioner Directs Companies to Continue to Pay Claims
On March 18, 2020, California Insurance Commissioner Ricardo Lara issued a notice to insurance companies, adjusters, and other interested parties. This notice reminds the insurance industry that it is subject to legal and commercial requirements that also include deadlines. Commissioner Lara is aware of the problems caused by COVID-19. This includes a reduction in resources and staff to:
Perform required on-site inspections or audits

Adjust and pay claims

Process underwriting documents

Conduct other mandatory insurance transactions
He instructs the insurance industry to take all steps to process and pay claims, and to provide other required services. 
The commissioner does know that stay-at-home orders which require remote working is putting a strain on the insurance industry. Industry compliance with legal and commercial obligations will be reviewed with the COVID-19 crisis and its unusual circumstances in mind. 
Personal Injury Claims Will Be Processed and Insurance Companies Will Pay
Under California insurance laws and Commissioner Lara's notice, insurance companies doing business in this state must still process and pay on claims. They cannot use COVID-19 or the stay-at-home order as an excuse to simply sit on claims and cause unneeded delays. Your claim may not be processed and paid as quickly as before the spread of the coronavirus, but these steps will still happen. With a California personal injury lawyer working for you, the process could even be sped up. 
Keep in mind that California does have a statute of limitations for personal injury cases. You have two years from the date of your injury to file a personal injury claim. If your injury was not discovered at the time of the accident, you have one year from the date the injury was discovered or should have reasonably been discovered. At this point, it does not seem like the statute of limitations will be lengthened due to the pandemic. Do not wait to contact a California personal injury attorney to file your claim. It could jeopardize your right to seek compensation for your injuries. 
Although at first you may want to wait to file your claim until the disruption subsides, doing so risks filing the claim too late. Protect your interests by calling a seasoned California personal injury lawyer and get your claim started. 
---
If You Have a Claim That You Started Alone, Now Is the Best Time to Contact a California Personal Injury Attorney
If you have already filed a claim on your own, now is the best time to contact a California personal injury attorney for help getting the compensation you deserve. Insurance companies often take their claimants more seriously when they have legal representation. Studies show that claimants with representation receive two to three times more than they would if they had pursued their claim alone. 
Insurance companies are notorious for dragging out claims and paying their claimants as little as possible. With a California personal injury lawyer, your claim is more likely to get the attention it deserves. With possible delays from the pandemic and stay-at-home orders, representation is even more important. 
If You've Been Injured, Call a California Personal Injury Attorney
Whether you were involved in a car accident, bit by a dog, fell on a cracked walkway at a park, or were injured by a product, our firm is here to help. Lawyers are considered an essential service under California's stay-at-home order. As such, our office is still open. We can perform a case consultation and get your claim started over the phone or through a virtual meeting. We still follow social distancing rules to meet your legal needs. Despite the coronavirus crisis, we continue to help our clients as we normally would. The only difference is the way we meet with them. We have not reduced our hours and are just as committed to serving your legal needs as before.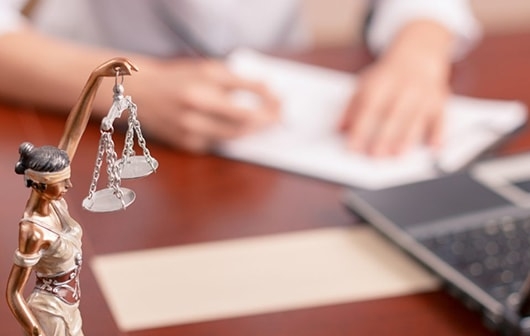 The Settlement Process
You might be hesitant to call a California personal injury attorney because you are unsure how the claims and settlement process works. We can explain the process and what to expect every step of the way. We can also help protect your rights during this time when insurance companies might take advantage of your lack of experience. 
By negotiating with the insurance company and its lawyers, it is possible for your California personal injury attorney to come up with a monetary figure you and the insurance company both agree on. Sometimes working out a settlement is as simple as a couple of phone calls, sometimes with a conference as well. 
Generally, the legal process works as follows:
You request a high amount in your written demand letter.

The insurance adjuster points to problems with your claim—for example, there are questions about who was at fault, or that your current physical therapy does not seem to be needed.

You respond to their arguments.

The adjuster makes a low counter-offer to determine if you are in a hurry to agree to any settlement.

You take the adjuster's arguments into account and make another demand slightly lower than the one in your demand letter.

The insurance adjuster increases the company's settlement offer.

You either accept that amount or make another counter-demand. 

If you counter-offer, the process starts again with the insurance adjuster making another offer.
During your negotiations, the adjuster is allowed to ask questions and disagree on facts in hopes of decreasing your settlement amount. These include:
Coverage: Does your insurance policy cover your type of accident?

Liability: Who caused your accident? Are you in part to blame?

The extent of your injuries: Was your injury disabling, or had a long-term effect such as scarring or disfigurement?

The type and extent of your medical care: Were your treatments and therapies medically necessary? Did you have pre-existing conditions that made your post-accident condition worse?
If you or your California personal injury attorney are not able to come to an agreeable settlement with the insurance company, it might be time to file a lawsuit. While most cases settle before going to court, some do not and will be decided upon by a jury.
Call an Experienced California Personal Injury Lawyer
When you hire an experienced California personal injury attorney from Arash Law, be assured that your claim will be processed as quickly as possible. Your attorney can do the negotiating on your behalf in an attempt to settle out of court. You do not have to speak to the adjuster or attorneys for the insurance company.
If you have already filed a claim or are thinking about filing one, now is the time to call a personal injury attorney in California. Contact Arash Law today by phone (888) 488-1391 or online to receive your free case consultation with one of our experienced California personal injury lawyers. Our dedicated lawyers have recovered over 200 million dollars for clients just like you, with a 98 percent success rate. We have decades of experience serving car accident victims in San Francisco, Riverside, San Jose, San Diego, Sacramento, Sherman Oaks, and throughout California.