One unidentified person was injured after a traffic collision involving a bus at Soledad Canyon Road and Crossglade Avenue on Thursday morning, September 24.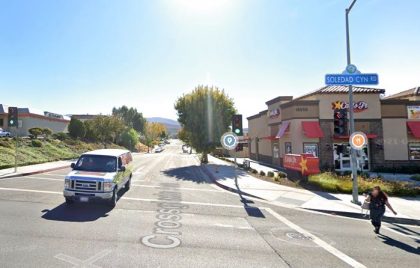 According to the initial reports from local authorities, the accident took place at the intersection of Soledad Canyon Road and Crossglade Avenue at around 10:00 a.m.
A bus and a tow truck that was hauling off-road vehicles were involved in the collision. The circumstances leading up to the crash have not been established.
One person was injured as a result of the mishap. The injured party was immediately taken to an area hospital for treatment. His identity and condition have not been disclosed.
It's unclear whether other people were injured in the crash. Additional information about the accident is unavailable at the moment. Local authorities are further investigating the accident.

Bus Accident Statistics
At some point in their lives, everyone has ridden a bus. Buses are a cost-effective and convenient mode of public transportation. Around 5% of the population in California uses public transportation to get to work. This means that millions of people may take the bus each year.
You won't have to drive or pay for parking, and you'll be able to multitask while waiting. You have the right to believe that a bus is safe to ride and that the company and operator do everything possible to keep passengers safe. Unfortunately, California cities are not immune to tragic bus and car accidents. Bus accidents are unfortunately quite common in the country. According to the National Highway Traffic Safety Administration (NHTSA), bus accidents claimed the lives of 109 people in 2019.
If a careless bus driver caused your accident, they might be held personally liable for your losses. If the driver works for a bus company, the company may be held liable. This is also true if the bus accident was caused by the company's negligence, such as failing to maintain its fleet vehicles or failing to repair known hazards such as a faulty seatbelt.
Personal Injury Attorney for Victims of Bus Accidents in Canyon County
If you were injured in a bus accident anywhere in California, you have two main options. You have the option of settling your claim with the company's insurer or filing a lawsuit in court. It is your choice whether or not to accept a settlement offered by the bus company's insurer. However, compared to a personal injury claim, this usually results in less compensation.
Talk to an experienced bus accident attorney from California for advice concerning your specific case. Each bus accident is different and will have numerous options for victims. These are just general options that most victims have after serious motor vehicle collisions.
At Arash Law, we'll listen to your case in a free consultation, at our headquarters in Los Angeles or offices in San Diego, San Francisco, Riverside, Sacramento, Orange County, or even over the phone. We can help you take the proper steps for you. Call (888) 488-1391 to get in touch today.