A 58-year-old man identified as Greg K. was injured after a bicycle crash in San Ramon on Saturday afternoon, July 17.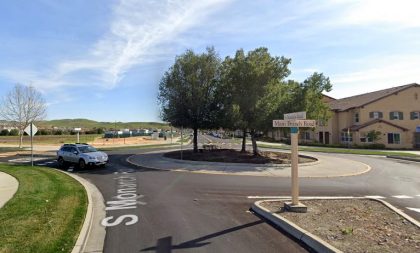 The accident happened on Dougherty Road, just north of Monarch Road in San Ramon, around 2:50 p.m. The 58-year-old man was riding his bike northbound along the bicycle lane on Dougherty Road when a northbound vehicle suddenly struck him.
The bicycle rider sustained serious injuries from the mishap. He was rushed to an area hospital for treatment. The involved driver remained at the scene and willingly cooperated with local authorities.
Drugs and alcohol were not considered as factors in the accident. Local authorities are further investigating the accident. Witnesses that can give more information about the accident are urged to contact the San Ramon PD at 925-973-2700.

Bicycle Accident Statistics
Traveling by bicycle is commonly considered a viable alternative to driving a car, particularly when visiting nearby areas. On the contrary, bicyclists are more vulnerable to road dangers when compared to those who drive private vehicles on the road.
Unfortunately, bicycle fatalities are on the rise in the United States. Every year, approximately 742 people lose their lives as a result of tragic bicycle accidents. In 2018, 857 cyclists were killed, which makes 2018 the deadliest year for bicyclists.
According to statistics, California has the highest number of bicycling-related deaths per year in the country. In 2017, 145 cyclists were killed, and 11,116 were injured in California, according to the National Bicycle Safety Foundation. Common reasons for this are drivers failing to yield the right of way, running a stop sign or red light, not paying attention enough on the road, and texting while driving. Drunk driving and careless driving can also lead to major bicycle accidents.
Contra Costa County Personal Injury Attorney for Victims of Bicycle Accidents
Bicycle accidents often lead to serious injuries, and in some cases, death. Victims of major bicycle accidents often find themselves dealing with high medical bills and serious injuries, affecting their ability to work. Their inability to return to work during their recovery may result in them losing their source of income. However, victims need to know that they have the right to demand compensation after a major bicycle accident.
Dealing with injuries after a serious bicycle accident can be difficult. While waiting for the official investigation results, the victims have the right to file a personal injury claim with the help of their attorney. Through a personal injury claim, the victims will seek financial compensation for their medical expenses, lost earnings, emotional trauma, and pain and suffering.
Are you looking for an attorney to help you with your claim? Our experienced attorneys from Arash Law can be of service to you. With our offices spread throughout California, you won't have a hard time reaching out to us. Please pay our offices in Los Angeles, Sacramento, San Francisco, Riverside, Orange County, and San Diego a visit for inquiries and questions. You may also contact us at (888) 488-1391 for a FREE Consultation.