A 72-year-old woman was killed after a deadly pedestrian crash near Concord High School on early Monday morning, September 27.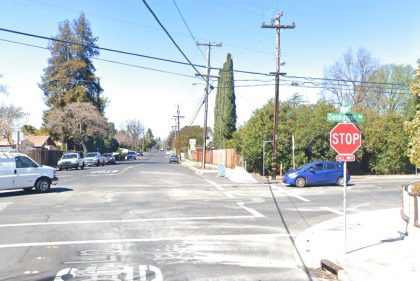 The fatal accident happened in the 4300 block of Concord Boulevard near Denkinger Road at approximately 7:20 a.m.
The older pedestrian attempted to cross Concord Boulevard when a passing vehicle suddenly struck her for unclear reasons.
The driver of the vehicle remained at the scene and willingly cooperated with authorities. He was only identified as a 69-year-old Concord man.
It's unclear whether drugs or alcohol were a factor in the collision. Local authorities are further investigating the case.

Fatal Pedestrian Accident Statistics
Traffic collisions involving pedestrians often result in catastrophic injuries or even death for the victims. Pedestrians aren't safe from the dangers on the road. They are the most vulnerable road users as they have no form of protection if an accident happens.
There has been a rise in the number of pedestrian accidents across the country. Most traffic deaths in the last 33 years have involved pedestrians. According to the Governors Highway Safety Association, passenger fatalities increased by 27% between 2007 and 2016, while other traffic-related deaths declined by 14%.
Children and the elderly are at the highest risk of suffering an injury or fatality while out walking anywhere in California. Last year, 4,000 elderly Americans were injured in pedestrian accidents, resulting in more than 700 deaths across the country. Negligent driving, excessive speed, and neglecting to yield to pedestrians are common causes of pedestrian accidents.
Contra Costa County Wrongful Death Attorney for Victims of Deadly Pedestrian Accidents
Amid their grief and loss, the victim's loved ones may make impulsive decisions about their legal situation. As a result, attorneys strongly advise clients to work with a seasoned wrongful death lawyer to assist them with their claims.
A lawyer can help the surviving family members file a wrongful death lawsuit to recover damages from the negligent party. Loss of income, funeral costs, agony and suffering, and emotional anguish are some losses they can receive compensation following the accident.
Our Arash Law attorneys will actively defend their clients' rights and best interests regardless of who is at fault. Arash Law's pedestrian accident attorneys have years of expertise in settlement discussions and court hearings, so they know just what to do in the circumstances like these.
We can also contact the insurance company, calculate damages, and utilize legal tactics to ensure that our clients win their claims. Call (888) 488-1391 to speak with one of our firm's mistaken death attorneys today for a free consultation.