An unidentified woman was killed after a deadly pedestrian crash in San Ramon on early Monday morning, August 30.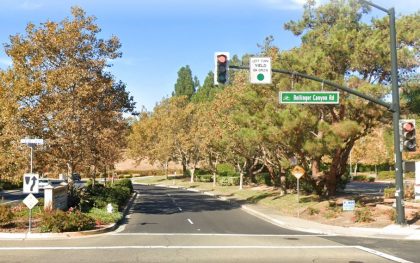 The deadly accident occurred on Interstate Highway 680 near Bollinger Canyon Road in San Ramon at around 12:55 a.m.
The woman was walking across the southbound lanes when she was suddenly struck by a passing vehicle.
Unfortunately, the woman was pronounced dead at the scene. Her identity has not been disclosed.
Additional details about the accident are unavailable at the moment. It's unclear whether drugs or alcohol played a role in the crash.
The accident is currently under further investigation.

Fatal Pedestrian Accident Statistics
Pedestrian accidents can end in serious injury or death. Pedestrians, unlike passengers in private autos or motorcycle riders, are not protected against fatal accidents. Pedestrian accidents have been more prevalent in the United States in recent years. Pedestrians have accounted for a huge proportion of roadway fatalities over the last 33 years. ​
According to the Governors Highway Safety Association, pedestrian fatalities in the United States increased by 27% between 2007 and 2016, while other traffic-related deaths decreased by 14%. In 2019, a total of 6,205 people were killed in pedestrian accidents. Pedestrian fatalities have fallen by 3% since 2018. However, they still account for 17% of all collision fatalities. Some of the most common causes of pedestrian accidents are careless driving, speeding, and drivers failing to yield to pedestrians on the road.
Contra Costa County Wrongful Death Attorney for Victims of Fatal Pedestrian Accidents
Losing a loved one from a fatal pedestrian accident can be a devastating and traumatic experience for the victim's family. They are left with expensive funeral costs, medical bills, and lost wages while still dealing with the grief of losing a loved one. The victim's family can seek compensation for the damages the accident has cost them through the wrongful death claim. They can file a wrongful death claim with the assistance of an experienced attorney.
Arash Law's pedestrian accident attorneys will assist you in remaining one step ahead of the insurance company or responsible party and avoiding mistakes that could compromise your claim. Are you in need of a pedestrian accident attorney? We have a team of dedicated wrongful death attorneys who are available to you around the clock. For a FREE Consultation, please call (888) 488-1391.