An unidentified 59-year-old man from Antioch was killed after a deadly two-vehicle traffic collision on Highway 4 on Tuesday night, January 19.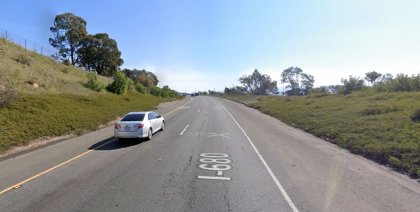 According to the local authorities' initial reports, the accident took place on westbound Highway 4, just west of Interstate 680. The victim was driving his black Ford F-150 westbound when, for unexplained reasons, his vehicle overturned on the roadway. He then struck an oncoming white Ford F-150.
The 59-year-old Antioch man was fatally wounded from the accident. He was pronounced dead at the scene. The driver of the white Ford sustained minor injuries from the accident.
It is unclear whether drugs or alcohol were a factor in the accident. Local authorities are currently investigating the case. Witnesses that can give more information about the accident are asked to contact Contra Costa CHP in Martinez, (925) 646-4980
Fatal Car Accident Statistics
Car accidents in the U.S. have been on the rise over recent years. Approximately 33,654 fatal motor vehicle crashes were recorded in 2018. Around 36,560 people were killed due to motor vehicle-related accidents.
Fatal car crashes frequently occur on California's large and congested highways. Numerous individuals are killed each year on California's roads due to travel at high speeds and truck accidents. Car accidents are one of the leading factors of injury deaths in California. According to the National Highway Traffic Safety Administration (NHTSA), over 3,304 recorded fatal car accidents in California in 2017.
According to one study conducted by OTS, nearly 57 percent of Californians believe that it is okay to drive ten mph over the speed limit on this state's freeways. Almost 40 percent of those said their chances of getting a ticket for speeding ten mph over the speed limit were unlikely. Common reasons why car accidents occur are distracted driving, drunk driving, defective vehicles, and tired drivers.
Contra Costa Wrongful Death Attorney for Victims of Fatal Car Accidents
If you lost a loved one or sustained a severe injury in a car crash because of another driver's carelessness and negligence, you have a legal right to hold that driver accountable for their actions. A fatal car accident attorney can't turn back the clock to make things the way they were before the car accident. However, we can help you obtain compensation for the awful, unexpected losses the crash caused in your life.
A wrongful death car accident lawsuit can also help pay for the high medical expenses and other costs incurred due to the crash. It can also help provide financial support for those who have lost income because of an injury or an unforeseen death. Legal action might also help prevent a similar tragedy from happening to other families.

At Arash Law, our fatal car accident attorneys have witnessed firsthand that almost half of the injured individuals are left with permanent disabilities such as brain damage, paralysis, amputation injuries, orthopedic injuries, and other severe conditions that substantially and destructively affect the lives of crash victims. When a motor vehicle accident leads to death, the family members of those who died suffer both emotionally and, often, financially.