One unidentified person was seriously hurt after a head-on traffic collision on Byron Highway on Thursday morning, April 1st.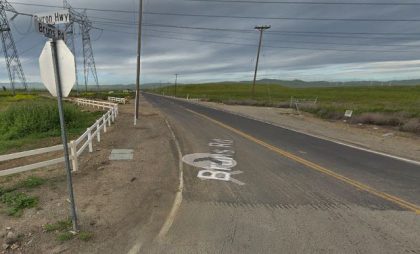 The accident transpired at around 3:30 a.m. on Byron Highway between Bruns Road and Mountain House Road. A silver Lexus and a semi-truck reportedly collided at the intersection.
How the accident occurred, and the reason why it happened have not been established. One person sustained serious injuries as a result of the crash. They were immediately taken to an area hospital for treatment.
The identities of the involved parties have not been disclosed. Additional details about the accident are unavailable at the moment.
Local authorities are currently investigating the case. They will attempt to determine the factors and the liability in the accident.

Head-On Collision Statistics
Head-on accidents can lead to severe injuries. Many of these injuries are permanent, and permanent injuries can lead to a lifetime of pain and suffering.
Unfortunately, not everyone survives from a head-on collision. Although head-on collisions only represent 2 percent of accidents, they account for 10 percent of fatalities on U.S. roadways. Head-on collisions mainly occur when drivers are distracted or are experiencing over-fatigue.
These accidents are caused by various reasons, such as distracted driving, drunk driving, and driver over-fatigue.
The force of the collision determines the severity of injuries that victims will suffer in an auto accident. A permanent injury can quickly accrue millions of dollars in financial losses. If, for example, you are unable to return to work, you are entitled to compensation for all the wages you would have earned between the time of the accident and the time of your expected retirement.
Personal Injury Attorney for Victims of Head-On Collision in Contra Costa County
Dealing with injuries after a major head-on collision can be quite challenging for the victims. This is why getting a personal injury attorney is highly recommended.
Liability can involve complex legal issues and defenses. It might be split between multiple drivers or companies. The defense might even try to say that you were partly at fault for your injuries. The difficulty in navigating this process is why it is essential to work with an experienced California accident lawyer who knows how to prove liability.
Attorneys can serve as a reliable legal guide for the victims during this difficult time. They will ensure that their client's rights and best interests are protected while ensuring that the liable party will be held accountable for his negligence.
We fight hard to protect our clients' legal rights so they can focus on recovering from their injuries. Call (888) 488-1391 or contact us online to schedule your free consultation. Don't delay – the sooner you have an experienced car accident attorney fighting on your side, the better protected your legal rights will be.