Injuries were reported after a traffic collision involving a motorcycle and a car in Bay Point on Tuesday morning, April 6.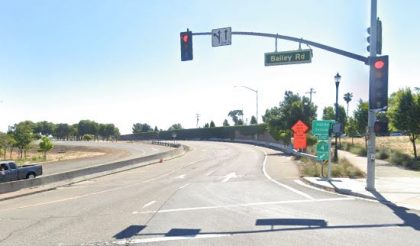 The accident transpired at approximately 7:55 a.m. in the westbound lanes of Highway 4, just east of Bailey Road off-ramp.
A Nissan sedan and a Harley-Davidson motorcycle were involved in the collision. The circumstances leading up to the accident have not been established.
One person sustained minor injuries from the accident. The cause of the collision is currently unknown.
Local authorities are currently attempting to figure out the cause of the accident through the official investigation.

Motorcycle Accident Statistics
It is undeniable that motorcyclists are one of the most vulnerable motorists on the roadway. According to the U.S. National Highway Traffic Safety Administration (NHTSA) statistics, motorcycle riders have 16 times the risk of injury and 35 times the risk of a fatal crash compared to car passengers.
Some of the common causes of motorcycle accidents are distracted driving, speeding, drunk driving, reckless driving, bad weather, wrong-way driving, and failure to observe traffic laws. Motorcyclists are encouraged to dress appropriately and wear a helmet every time they ride their motorcycle. Wearing helmets were estimated to be 37% effective in preventing motorcycle deaths.
Personal Injury Attorney for Victims of Motorcycle Accidents in Contra Costa County
No doubt, hiring someone to represent your interests requires special care. You need to feel confident that the law firm you select has your best interests in mind and is committed to fighting for you in court.
Personal injury cases can quickly become complicated, especially when reviewing medical evidence and determining what factors contributed to your injury. It can take time and expertise to pull together the right materials to present a compelling case. That is why you need to hire a California personal injury law firm you can count on.
Have you been hurt in a California motorcycle accident? You are not alone. Although it might feel like everything has changed in a matter of moments, you can get help from a qualified California motorcycle accident lawyer to help you figure out your next steps.
Even if you are unsure where to turn, contacting our attorneys from Arash Law is a good first step because you can use the information gleaned from this meeting to make an informed decision about your future. For more information and inquiries, you may visit our offices located in Los Angeles, Sacramento, San Francisco, Riverside, Orange County, and San Diego, or you may also give us a call at our hotline (888) 488-1391 for a FREE Consultation.