An unidentified 40-year-old man was seriously hurt after a major two-vehicle traffic collision in Brentwood on Monday morning, June 14th.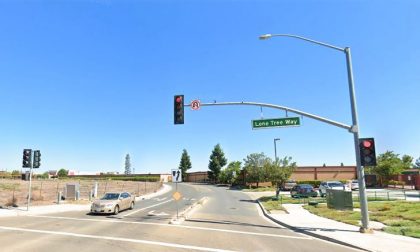 The accident occurred at approximately 5:30 a.m. on Lone Tree Way at Smith Lane in Brentwood. Two unspecified vehicles were involved in the accident. One of the vehicles reportedly rear-ended the other under unclear circumstances.
One person sustained serious injuries in the accident. He was airlifted to John Muir Health Medical Center in Walnut Creek. The identities of the involved parties have not been disclosed. Additional information about the crash is unavailable at the moment.
Both directions of Lone Tree Way were closed to give way for the cleanup and investigation. The Brentwood Police Department is currently investigating the cause of the accident.

Rear-End Accident Statistics
In the United States, motor vehicle accidents are the most frequent cause of personal injuries. Nearly 2 million people are injured in motor vehicle crashes annually. Rear-end accidents are some of the most common types of car accidents in the state of California. According to the California Highway Patrol (CHP), there were 118,029 drivers involved in rear-end injury car accidents and 405 drivers involved in rear-end collisions with fatalities in 2011.
These accidents happen when a rear driver crashes into the car in front of them. Typically, in rear-end accidents, the rear drier is at fault. Perhaps they were following too closely, speeding, or distracted. However, some circumstances would make the front driver liable. For example, if that driver was reversing when the accident occurred.
Contra Costa Personal Injury Attorney for Victims of Rear-End Accidents
Some rear-end accidents cause only minor injuries that resolve on their own after a few days of discomfort. More serious accidents can cause severe injuries that can affect a victim for years to come. If you've suffered injuries in a car crash, you need legal advice from experienced California accident lawyers. The other driver's insurance company is not on your side. Their job is to pay you as little as possible.
This is why it is important to seek legal advice from an auto accident lawyer as soon as possible after being involved in any rear-end collision. Our skilled California accident lawyers from Arash Law have years of experience handling all types of accident claims. Let us take your paperwork and protect your legal rights so that you can focus on your recovery. Call (888) 488-1391 for a FREE Consultation with a personal injury attorney in California.