An unidentified person was seriously injured after a major bicycle collision in Lafayette on Tuesday morning, April 13.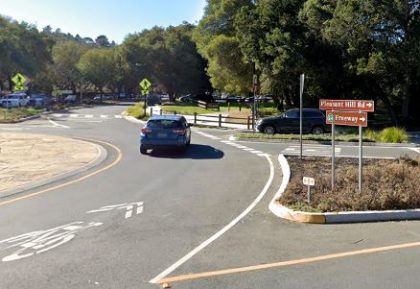 The accident happened at the intersection of Pleasant Hill Road and Olympic Boulevard roundabout at around 6:48 a.m. The bicyclist was struck by an unspecified vehicle under unclear circumstances.
How the accident occurred, and the reason why it happened has not been established. An off-duty nurse provided first aid to the bicyclist while waiting for emergency personnel to arrive. The victim was then later taken to an area hospital. He is currently in critical condition.
The driver that struck the bicyclist remained at the scene and willingly cooperated with authorities. No arrests have been made at the moment.
Local authorities are further investigating the case. Witnesses that can give more information about the accident are urged to contact the police at 925-283-3680 or 925-299-3234.

Bicycle Accident Statistics
Every year, approximately 742 people die due to fatal bicycle accidents. In 2018, 857 cyclists were killed, which makes 2018 the deadliest year for bicyclists. Statistics show that California leads the nation in the number of bicycling crash deaths per year. In 2017, 145 people were killed, while 11,116 cyclists were injured in California.
In many of these cases, the driver failed to yield the right of way, didn't check for bikes before pulling out, ran a stop sign or red light, or wasn't paying attention while driving. Texting and driving, drunk driving, and careless driving can all lead to a bicycle collision.
Personal Injury Attorney for Victims of Bicycle Accidents in Contra Costa County
After an accident, don't wait to speak to an attorney. No matter the extent of your injuries, you deserve to discuss your eligibility for compensation with an experienced personal injury lawyer. You can likely recover from your medical bills, pain and suffering, property damage, and more.
Dealing with injuries after a significant bicycle accident can be quite challenging. While waiting for the official investigation results, the victims are entitled to pursue a personal injury claim with their attorney's assistance. The victims will demand financial compensation for their medical expenses, lost earnings, emotional trauma, and pain and suffering through the personal injury claim.
If you or someone you love was recently involved in a bicycle accident in California, come to Arash Law. We have experience representing clients in these scenarios. Please pay our offices in Los Angeles, Sacramento, San Francisco, Riverside, Orange County, and San Diego a visit for inquiries and questions. You may also contact us at (888) 488-1391 for a FREE Consultation.