An unidentified elderly man was killed after a deadly pedestrian accident in El Sobrante on Thursday morning, April 1.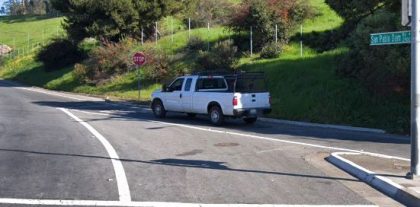 The accident took place in the 4800 block of San Pablo Dam Road in El Sobrante at approximately 7:24 a.m.
An eastbound blue Honda Sedan suddenly struck the pedestrian for unclear reasons. The circumstances leading up to the accident have not been established.
Emergency personnel later arrived at the scene and found the man lying in the slow lane.
Unfortunately, despite their life-saving attempts, the victim succumbed to his injuries and was later pronounced dead. The driver remained at the scene and willingly cooperated with authorities.
Drugs, alcohol, and speeding were not considered as factors in the accident. The accident is currently under investigation.

Fatal Pedestrian Accident Statistics
Pedestrians make up a large percentage of traffic fatalities in the past 33 years. According to the Governors Highway Safety Association, pedestrian fatalities in the U.S. have increased by 27 percent from 2007-2016, while other traffic-related deaths decreased by 14 percent.
Unfortunately, California is one of the leading states in pedestrian deaths. Pedestrians need to exercise extra careful behavior in California. This is a sad fact of living in the Golden State. While the law may require drivers to act a certain way, any Californian who walks anywhere regularly can tell you that most drivers in the state ignore the law.
In 2018 alone, 893 pedestrians were killed, and more than 14,000 were injured in California. The fatality rate in California pedestrian accidents is almost 25% higher than the national average. Some common reasons for pedestrian accidents are negligent driving, speeding, and drivers failing to yield to pedestrians.
Contra Costa County Wrongful Death Attorney for Victims of Fatal Pedestrian Accidents
A California wrongful death lawsuit must also be brought within two years of the date of the accident. A family member is precluded from bringing a wrongful death lawsuit if it is not filed within that time period.
This is why time is essential in filing claims for fatal pedestrian accidents. The sooner you file a claim, the better. The victim's family may seek the assistance of an experienced attorney when filing for a claim.
An experienced attorney can help you in filing for a wrongful death claim. Through the wrongful death claim, the victim's family can seek compensation for the damages (such as loss of income and companionship, funeral costs, pain and suffering, and emotional distress) that the fatal accident has caused them.
As experienced California pedestrian accident attorneys, we at Arash Law know how to obtain the maximum compensation available under California law for injuries and deaths to pedestrians that have been caused by negligent drivers, truck drivers, bicyclists, or motorcyclists. Have you been a victim of a fatal pedestrian accident? Give us a call at (888) 488-1391, and we will give you a FREE consultation.