A 5-year-old child was injured after a street-racing accident at Fresno Street and Normal Avenue on Thursday evening, August 19.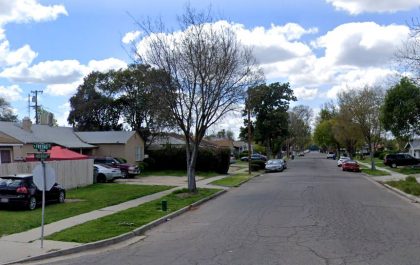 According to the initial reports from local authorities, the accident transpired at approximately 5:00 p.m. on Fresno Street and Normal Avenue.
Two vehicles were racing on the southbound lanes when one of them lost control and struck a third vehicle that was pulling out of the street.
Children were inside one of the vehicles. A 5-year-old child inside one of the cars was transported to an area hospital with unspecified injuries.
Information about the crash is limited at the moment. The identities of the involved parties have not been disclosed. Local authorities are further investigating the case.

Street-Racing Accident Statistics
Speed limits serve a crucial purpose. There's no arguing that speeding is unsafe. However, excessive speeds can lead to fatalities in only milliseconds, possibly killing innocent motorists, bicyclists, and pedestrians. Speed is usually a major contributing factor in fatal car accidents. The severity of injuries sustained in any car accident increases with speed.
There were 149 568 fatal crashes, 315 (0.21 percent) of which involved street racing and resulted in 399 fatalities. Compared to other fatal crashes, street racing fatal crashes were more likely to occur on urban roadways and nearly six times more likely to occur at travel speeds of 65 mph.
Fresno County Personal Injury Attorney for Victims of Street-Racing Accidents
Street racing is considered illegal in the majority of the states. Street racing can cause high-speed accidents that can result in traumatic injuries for the people involved. If you have been injured due to a street racer, you have the legal right to hold them accountable for their negligence. A personal injury claim can help the victims receive compensation for the damages such as hospital bills, lost wages, and pain and suffering the accident has caused them.
The experienced auto accident lawyers at Arash Law have decades of experience. We have collected over 200 million dollars for clients across the state. We serve clients in San Francisco, Riverside, San Jose, San Diego, Sacramento, Sherman Oaks, and California. Call (888) 488-1391 or contact us online to schedule your free consultation.
We fight hard to protect your legal rights so that you can focus on making the best recovery possible from your injuries. The sooner you have an experienced car crash attorney fighting on your side, the better protected your legal rights will be.