Two people were injured after a multi-vehicle collision in Kingsburg on Sunday morning, May 16.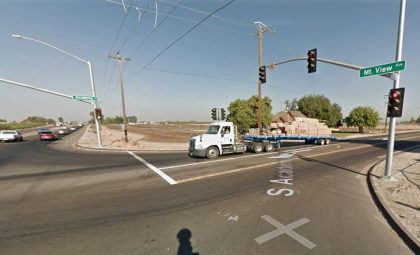 The accident took place near the intersection of East Mountain View and South Academy Avenues at around 6:41 a.m.
A burgundy Chevrolet Tahoe collided with two other vehicles in Kingsburg under unclear circumstances. How the collision occurred, the reason why it happened has not been established.
Two people sustained minor injuries as a result of the collision. They were taken to Community Regional Medical Center for treatment.
Local authorities are currently investigating the cause of the accident.

Multi-Vehicle Collision Statistics
Car accidents in the U.S. happen more often than you think. According to the National Highway Traffic Administration, a car accident occurs every 60 seconds. This means approximately 5.25 million car accidents occur every year throughout the country.
The National Safety Council (NSC) reports that an estimated 38,000 people were killed in U.S. motor vehicle accidents in 2019. Over two million were injured or disabled in auto accidents
Multi-vehicle collisions are just one type of car accident. It usually involves three or more vehicles. A "chain reaction commonly causes this type of accident," wherein one car will bump into another, which will cause the other vehicle to crash into another one potentially. These accidents commonly occur due to reckless drivers, speeding, drunk drivers, and distracted drivers.
Fresno County Personal Injury Attorney for Victims of Multi-Vehicle Collisions
It can be quite overwhelming and stressful to deal with a loved one's sudden death due to a fatal car accident. The victim's family may be left vulnerable to manipulation as they are overwhelmed with grief and sadness from the accident.
When a motor vehicle accident leads to death, the family members of those who died suffer both emotionally and, often, financially. No matter the cause of your loved one's deadly wreck, a fatal car accident lawyer can offer you invaluable direction about what to do next.
Our team of compassionate and experienced California fatal car accident lawyers is available to help you after a loved one's death in a car accident. Arash Law has recovered more than $500 million for previous clients just like you. We serve victims and their families in San Francisco, Riverside, San Jose, San Diego, Sacramento, Sherman Oaks, and many other areas in California.
Call Arash Law today at (888) 488-1391 or contact us online to schedule your free no-obligation fatal car accident case review.