Two people were killed while four others were hurt after a DUI crash on Highway 180 and James road on Monday evening, August 16.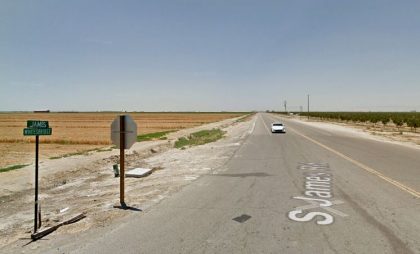 According to the initial reports from local authorities, the crash transpired at around 6:30 p.m. at the intersection of Highway 180 and James Road. A westbound SUV driven by a 60-year-old man was traveling on Highway 180 when it suddenly veered off the road. The SUV then swerved back into the roadway, crossed into the eastbound lanes, and collided head-on with an oncoming van.
A truck heading eastbound attempted to avoid the collision by swerving out of the way, but unfortunately, it ended up overturning. The driver of the van was pronounced dead at the scene. Meanwhile, the SUV driver was seriously injured in the accident and was taken to an area hospital. He later succumbed to his injuries and was declared dead.
Three occupants in the Honda sustained moderate injuries from the crash. They were all taken to Community Regional Medical Center for treatment. Authorities later determined that the SUV driver was under the influence of alcohol at the time of the accident. The crash is currently under investigation.

Fatal DUI Crash Statistics
Driving while intoxicated is one of the most dangerous and reckless things a driver can do. It will not only endanger their own lives, but it may also endanger the lives of other drivers on the road. Unfortunately, DUI accidents have been on the rise in the United States in recent years.
Every year, more than 10,000 people are killed in drunk driving accidents, accounting for nearly a third of all traffic-related deaths. According to the National Highway Traffic Safety Administration, more than 230 children aged 14 and under were killed in drunk-driving crashes in 2018. Drunk driving accounts for about 29 percent of all motor vehicle accident fatalities in the U.S. Around sixty-one percent of these drivers have a Blood Alcohol Content of .08 percent or higher.
Everyone deserves safe roads. Intoxicated drivers put innocent people — and themselves — at severe and unacceptable risk. While California and the United States as a whole have made some remarkable progress on curbing drinking and driving, there is still a very long way to go.
Wrongful Death Attorney for Victims of Fatal DUI Crashes in Fresno County
Fatal car accidents caused by drunk drivers can be quite stressful to deal with. The devastating results of a drunk driving accident can leave the victim's family overwhelmed with grief and confusion. DUI accident victims are entitled to compensation for their economic losses and their non-economic suffering.
Yet, recovering a fair settlement can be deeply challenging. Big insurance carriers defend most DUI accident claims. These well-funded companies use an array of tactics and strategies designed to reduce the value of settlement offers. While you are going through this difficult time, you must seek the assistance of an experienced drunk driving attorney before talking to insurance companies and filing a wrongful death claim.
At Arash Law, our California drunk driving accident lawyers know how to hold defendants and large insurance companies accountable. We will help you maximize your financial compensation. Visit our offices in Los Angeles, Sacramento, San Francisco, Riverside, Orange County, and San Diego for any inquiries and concerns. You may also contact us through our hotline (888) 488-1391 for a free consultation with one of our attorneys.