One unidentified person was killed after a deadly two-vehicle crash in Mendota on Monday evening, August 9.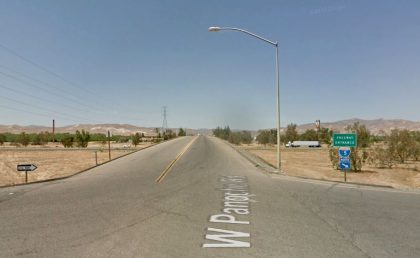 According to the initial reports from the California Highway Patrol, the accident happened at around 7:27 p.m. near W Panoche Road in Mendota. A Chevrolet Silverado pickup truck and a tow tractor combination reportedly collided on the roadway for unclear reasons.
The circumstances leading up to the accident have not been established. The two vehicles were blocking the roadway after the crash. The Chevy driver was unfortunately killed in the crash.
It is unclear whether other people were injured in the deadly mishap. No arrests have been made at the moment. The identities of the involved parties have not been disclosed. The California Highway Patrol is further investigating the cause of the collision.

Fatal Two-Vehicle Collision Statistics
Motor vehicle accidents are the leading cause of personal injury in the United States. Every year, nearly 2 million people are injured in car accidents. In the United States, a car accident occurs every sixty seconds. California had over 3,304 fatal car accidents in 2017, according to the National Highway Traffic Safety Administration (NHTSA).
California is responsible for 11% of all auto deaths in the United States. In 2017, there were approximately 485,866 car accidents in California, resulting in 3,898 deaths and 276,823 injuries. Since 2013, the number of people killed in car accidents has increased by 23.5 percent.
The driver who caused the accident is liable to the other involved parties for paying their damages, such as those just listed. In California, the fault for a collision depends on which driver negligently caused the accident. Sometimes both drivers can be at fault. Even if this happens, one driver might be able to recover damages from the other driver.
Fresno County Wrongful Death Attorney for Victims of Fatal Two-Vehicle Collisions
Every car accident is a traumatic event. While it is understandable to feel overwhelmed in the aftermath of a serious accident, hiring an experienced attorney is likely to be critical to obtaining a favorable outcome in your case.
If you have recently lost a loved one in a car accident, you may be wondering how you will ever be able to resume your normal life. It will take time, and there are no quick fixes, but if you persevere and remain positive, you will learn to cope and rebuild your life.
Attorneys are also familiar with the tactics done by insurance companies to give you lower compensation. Your attorney can assist you in protecting yourself from the tactics used by insurance companies to avoid getting compensated unfairly.
Following the death of a loved one in a car accident, our team of compassionate and experienced California fatal car accident attorneys is available to assist you. Clients like you have benefited from Arash Law's more than $500 million in recovery for previous clients. Call Arash Law today at (888) 488-1391 or fill out our online contact form to schedule your free, no-obligation fatal car accident case evaluation.