An unidentified driver was killed after a deadly traffic collision involving a big rig in Kerman on Friday morning, January 1.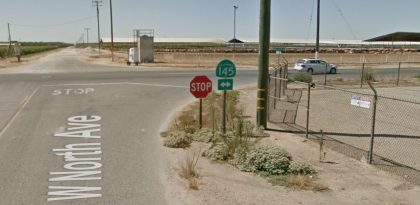 The accident took place on Highway 145 at Commerce Way in Kerman at approximately 3:30 a.m.
An unspecified vehicle reportedly crashed into a parked big rig for unclear reasons. The car later caught fire due to the severity of the impact.
One person was killed in the crash. They were pronounced dead at the scene.
The identity of the victim has not been disclosed. Information about the crash is limited at the moment.
Fatal Big Rig Crash Investigation is Underway
Local authorities are currently investigating the case. They will attempt to determine the factors and liability in this case.
Big rig crashes are generally more dangerous and fatal than other roadway accidents. It is much harder to veer away from big rigs during a collision due to their immense size. A fully loaded big rig needs as much as 20 to 40 percent more stopping distance.
According to the U.S. Department of Transportation's Fatality Analysis Reporting System (FARS), big rig trucks have increased by 30 percent since 2009. There were 4,102 traffic fatalities involving a big rig in 2017 alone.
Wrongful Death Attorney for Victims of Fatal Big Rig Crashes in Fresno County
When facing cases like this, it's essential to take action quickly and carefully. Our lawyers from Arash Law can serve as a helpful legal guide for the victims.
Losing a loved one from a tragic big rig crash may leave the victim's family vulnerable to manipulation and poor judgments. Hiring an experienced lawyer to represent you and file a wrongful death claim on your behalf is vital.
A wrongful death claim can help the victim's family seek compensation for the damages (such as loss of companionship and income, pain and suffering, and emotional distress) that the accident has caused them.

If you have a loved one that died from a tragic accident and you wish to pursue justice for them, our lawyers at Arash law are ready to help. With decades worth of experience and excellent and capable attorneys, we can ensure that you will get the fair compensation you rightfully deserve. Visit our offices in Los Angeles, Sacramento, San Francisco, Riverside, Orange County, and San Diego for inquiries and concerns. You may also call us at all (888) 488-1391 for a FREE Consultation.