A CHP officer was injured after his motorcycle collided with a tractor near Clovis on Wednesday morning, May 5.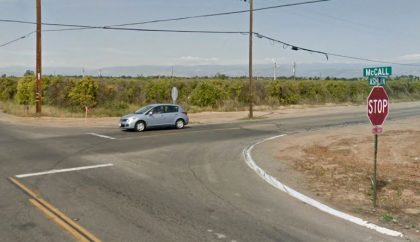 The collision happened at around 5:30 a.m. in the area of Ashlan Avenue and McCall Avenue near Clovis.
An eastbound tractor with a spray rig was driving on Ashlan near the shoulder of the road when it was suddenly rear-ended by the CHP officer's motorcycle for unclear reasons.
The officer was seriously injured and was rushed to Community Regional Medical Center. He underwent surgery.
The officer was reportedly on duty at the time of the collision. He was responding to an area office. Local authorities are further investigating the case.

Motorcycle Accident Statistics
Although a variety of laws protects motorcycle riders, motorcycle accidents are still an inevitable occurrence. According to the U.S. National Highway Traffic Safety Administration (NHTSA) statistics, motorcycle riders have 16 times the risk of injury and 35 times the risk of a fatal crash compared to car passengers.
Motorcycle accidents often lead to serious injuries and, in some cases, even death. Motorcyclists are highly vulnerable in collisions and can easily sustain catastrophic and fatal injuries. From road rash and traumatic tattooing to head and brain injuries, the dangers that motorcyclists face on the road every day are undeniable.
Some of the common causes of motorcycle accidents are distracted driving, speeding, drunk driving, reckless driving, bad weather, wrong-way driving, and failure to follow traffic laws.
Fresno County Personal Injury Attorney for Victims of Motorcycle Accidents
Being injured after a motorcycle accident can be quite stressful and overwhelming. Although it is possible to pursue a personal injury claim on your own, it is better if you seek the help of an experienced attorney to ensure that you'll get the compensation that you deserve.
The aggressive motorcycle accident lawyers at Arash Law have decades of experience handling these types of wrecks throughout California. We've helped thousands of people recover after accidents similar to yours. Our mission is to protect crash victims' rights and assist them in negotiations with large insurance companies that don't have their best interests at heart. You have nothing to lose in contacting us.
We offer free consultations with no obligation to retain our firm. We also work on a contingency fee basis, meaning you don't pay a dime unless we win you compensation. Get in touch online or call (888) 488-1391