31-year-old Jordan M. was killed after getting struck by a hit-and-run driver near Ashlan Avenue on Friday night, June 25.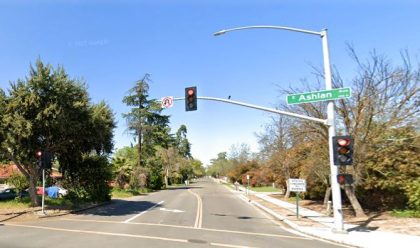 The fatal accident transpired at approximately 11;30 p.m. on Highway 41 near Ashlan Avenue. The man initially drove an SUV southbound on Highway 41 when it crashed on the highway for unclear reasons.
The man then exited his vehicle to check the damage. He stepped into the no.3 lane of Highway 41 and was struck by a passing vehicle. The driver that struck the man did not stop to render aid and fled the scene. Authorities described the vehicle as a gray sedan. A description of the suspect's identity and the license plate has not been disclosed.
The 31-year-old man was found by emergency personnel on the roadway. Unfortunately, he was unable to survive his injuries and was pronounced dead. The crash is currently under further investigation.
Local authorities are actively in search of the hit-and-run driver. Witnesses that can provide information about the suspect's whereabouts are urged to call the CHP at 559-705-2200.

Fatal Hit-and-Run Accident Statistics
It is a crime in and of itself to flee the scene of an accident. Unfortunately, hit-and-run accidents continue to occur on US highways daily. Unfortunately, hit-and-run accidents happen every minute in the United States. In 2016, there were approximately 2,049 hit-and-run fatalities in the United States. Every year, approximately 682,000 hit-and-run accidents occur in the country. Pedestrians are frequently the victims of hit-and-run accidents.
Pedestrians are often left defenseless after getting struck by a passing driver, which is why pedestrians become common victims of hit-and-run accidents. There are several reasons why hit-and-run drivers flee the scene. They might be intoxicated or impaired by drugs, face legal difficulties, be uninsured, or be illegal aliens.
Wrongful Death Attorney for Victims of Fatal Hit-and-Run Accidents in Fresno County
After being injured or, worse, killed in a hit-and-run accident, you're likely to be overwhelmed with emotions and questions. Here are some tips to help you get through it. Allow your hit-and-run accident attorney to assist you in moving forward toward a full physical and emotional recovery while you attend to the critical task of moving forward toward a full physical and emotional recovery. You may be concerned about the costs of retaining a hit-and-run attorney, but don't let this deter you from seeking legal representation.
The dedicated hit-and-run attorneys at Arash Law are committed to helping you recover from the damages you've suffered. Our dedicated legal team has decades of experience fighting for the rights of accident victims just like you. We're available to help 24 hours a day and seven days a week, so please don't hesitate to call our office at (888) 488-1391 today to discuss your accident with a lawyer for hit and run cases.