An unidentified male pedestrian was hurt after getting struck by a hit-and-run driver near Caruthers Avenue on Tuesday morning, April 20.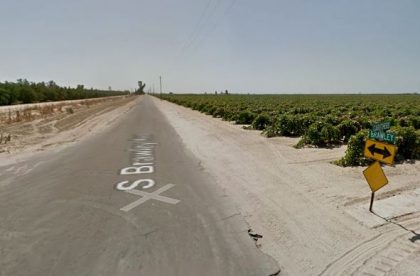 The accident took place on Brawley Avenue, just south of Caruthers Avenue, at approximately 12:30 a.m.
An unspecified vehicle struck the man on the roadway for unclear reasons. The driver did not stop to render aid and fled the scene.
Emergency personnel later arrived and found the victim suffering from severe internal injuries. He was immediately taken to Community Regional Medical Center for treatment.
Authorities are currently pursuing the hit-and-run driver. Descriptions of the driver's vehicle and physical appearance are currently unavailable.
Local authorities are investigating the case.

Pedestrian Hit-and-Run Accident Statistics
Fleeing the scene after an accident is a crime in itself. Sadly, 11 percent of all crashes involve a hit-and-run driver. There are several reasons why hit-and-run drivers flee the scene. They might be intoxicated or impaired by drugs, face legal difficulties, be uninsured, or be illegal aliens.
Pedestrians are one of the most vulnerable victims in roadway accidents. This is why it is easier for hit-and-run drivers to abandon them. Pedestrians are more vulnerable to the dangers on the roadway than a passenger of a private vehicle. Unlike passengers of private cars with airbags and seat belts to protect them, pedestrians do not have any protection that can help them avoid sustaining fatal injuries.
According to statistics from the National Highway Traffic Safety Administration (NHTSA), the federal agency responsible for ensuring the safety of those on America's roadways, more than 5900 pedestrians were killed in 2016 across the entire United States.
Fresno County Personal Injury Attorney for Victims of Pedestrian Hit-and-Run Accidents
The injuries sustained in pedestrian accidents can be catastrophic, and the cost of medical care and lost income resulting from such an accident can be exorbitant.
The victims may be left in a vulnerable position if they face their case alone. While waiting for the official investigation results, the victims are encouraged to pursue a personal injury claim with their attorney's assistance. The sooner you retain a hit-and-run lawyer accident near me, the better your chances of obtaining the compensation to which you are entitled.
If you or someone you care about has been injured in a hit-and-run accident, you must engage the professional legal services of an experienced California hit-and-run attorney today. It's vital that you recognize just how complicated these cases are – To schedule a free consultation with the best hit and run lawyer in the area, call Arash Law (888) 488-1391.