One unidentified person was hurt after a traffic collision involving a motorcycle in Selma on Monday night, May 17.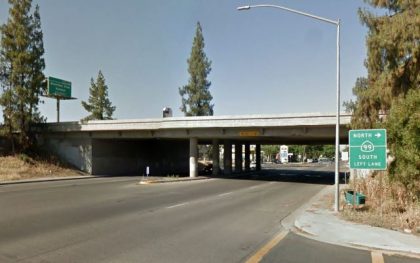 The accident transpired on Highway 99 at the Second Avenue exit in Selma just before midnight. The motorcyclist was reportedly traveling southbound when a silver Nissan Maxima suddenly rear-ended him.
The victim was ejected from his bicycle upon the impact. He was then struck by four other vehicles, including a semi-truck.
The motorcyclist sustained serious injuries and was immediately taken to Community Regional Medical Center.
It is unclear whether drugs or alcohol played a role in the collision. Local authorities are further investigating the accident.

Motorcycle Accident Statistics
Motorcycle riders are more vulnerable to the dangers on the road in comparison to passengers of private cars. According to the U.S. National Highway Traffic Safety Administration (NHTSA) statistics, motorcycle riders have 16 times the risk of injury and 35 times the risk of a fatal crash compared to car passengers.
California has the largest volume of motorcycles in the nation, with over 800,000 registered motorcycles. It's no surprise that motorcycle accidents in California are dramatically increasing over the years.
In 2017 alone, over 16,505 motorcycle accidents happened on California roadways, which resulted in 15,527 and 541 deaths. Some common injuries that motorcyclists sustain from accidents are road rash, brain injuries, and broken bones. After a motorcycle crash, speak to an experienced injury attorney immediately.
Personal Injury Attorney for Victims of Motorcycle Accidents in Fresno County
After a motorcycle accident, you likely have a lot of pressing questions. You might have serious injuries that require immediate medical attention. You may wake up in the hospital days after the crash, dazed and confused. No matter your circumstances, know that you can speak to an attorney regarding your injuries and property damage right away. The sooner you consult with an attorney, the better.
The dedicated legal team at Arash Law in California has the experience, skill, and compassion to help guide your claim toward its best possible resolution. Your rights and continuing recovery are far too necessary to leave to chance – or the insurance company involved.
Our law firm has locations conveniently found throughout California with offices in Los Angeles, Sacramento, San Francisco, Riverside, Orange County, San Jose, and San Diego. But we are more than happy to meet with you at your home, office, or anyplace else in the state of C.A. We're here to help you 24 hours a day and seven days a week – whenever you need us – so to find semi-truck accident lawyers near me, Call (888) 488-1391 today.