A 60-year-old man identified as Israel L. was killed in a deadly multi-vehicle collision at Highway 160 on Saturday afternoon, August 7.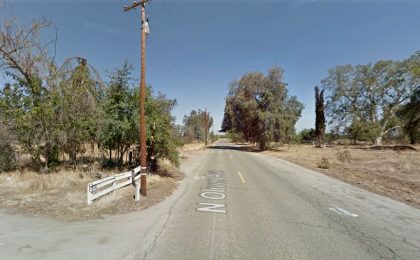 The fatal collision occurred at the intersection of Highway 180 and Oliver Street near Sanger at approximately 2:20 p.m. A southbound Ford Escort driven by the 60-year-old man was traveling on Oliver Street when it reportedly ran a stop sign at the intersection and entered Highway 180.
A westbound yellow Ford Econoline attempted to avoid the Ford by swerving away, but it hit a white Hyundai Tucson instead. This then triggered a chain-reaction crash and caused the Hyundai to collide with the Ford Focus. The Ford Escort driver was pronounced dead at the scene.
Other parties were taken to an area hospital with minor injuries. The number of people injured has not been established. Information about the accident is limited at the moment. Authorities suspect that DUI may have been a factor. The accident is currently under investigation.

Fatal Multi-Vehicle Crash Statistics
Car accidents can happen to anyone. Every sixty seconds, a car crash occurs somewhere in the country. This is not surprising as thousands of people use their vehicles every day to navigate across U.S. roadways.
Preliminary estimates from the National Safety Council show that in 2019, an estimated 38,800 individuals lost their lives to car crashes. Additionally, another 4.4 million estimated individuals were injured severely enough to require medical attention.
With so many vehicles sharing the same roads, traffic congestion, gridlock, and (most seriously) car accidents – both deadly accidents and those resulting in severe injuries – will undoubtedly follow. When three or more cars collide on the roadway, it is considered a multi-vehicle collision.
This type of car accident is commonly caused by a "chain reaction," when one car bumps into another, which causes the other to hit the next vehicle. Multi-vehicle collisions are commonly caused by drunk driving, speeding, and distracted driving.
Fresno County Wrongful Death Attorney for Victims of Fatal Multi-Vehicle Crashes
Car crashes involving multiple parties can be quite complicated to deal with. This type of traffic accident is often deadlier as well. If you have lost a loved one from a fatal multi-vehicle crash, you have the right to pursue a wrongful death claim with the help of an experienced attorney.
The sooner you have a trusted advocate by your side, the better your chances will be of receiving the compensation you deserve for your injuries. Your attorney can help protect you from the tactics insurance companies use to prevent paying claims or paying them fairly.
When you hire a California motor vehicle accident attorney, they will assess the circumstances of your accident from all angles. They will determine who is liable and what insurance policies there might be to draw from so that you can receive full and fair compensation for your damages.
If you are looking for a reliable law firm with excellent lawyers, look no further. Our team from Arash Law has the experience and resources that can help you with your claim. Call Arash Law today at (888) 488-1391 or contact us online to schedule your free no-obligation fatal car accident case review.