Nine people were killed due to a deadly head-on traffic collision on Highway 33 on Friday night, January 1st.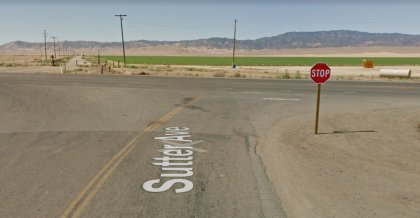 The accident occurred at approximately 8:00 p.m. on Highway 33, just south of Sutter Avenue in Fresno.
A 2013 Dodge was initially heading southbound on Highway 33 when it suddenly swerved onto the western dirt shoulder.
The Dodge driver overcorrected and veered into the southbound lanes where it collided head-on with an oncoming Ford F-150. The Ford caught fire in the eastern dirt shoulder as a result of the crash.
The Dodge driver was later identified as 28-year-old Daniel Luna. He was the sole occupants of the 2013 Dodge. He was killed in the accident.
Local authorities also determined the identities of the eight occupants of the Ford F-150. Seven of them were children, and one was an adult. Some of them were identified as Gabriela Verdin, Brooke Pulido, Giada Pulido, Jonah Pulido, Mia Pulido.
Sadly, all the occupants of the Ford F-150 were also killed in the accident. The factors that caused the collision have not been established. It was unclear whether drugs and alcohol played a role in the accident.
Fatal Head-On Crash Investigation is Underway
Local authorities are currently investigating the case. They will attempt to determine the factors that affected the crash and liability.
Head-on collisions commonly occur in a traffic light, stop sign, or blind intersections and on freeways. Head-on crashes at intersections happen when drivers disregard traffic laws and signals, such as red lights, stop signs, or yield signs.
When facing a case like this, it's essential to have a Fresno County car accident attorney specializing in head-on collision crash cases to conduct an independent investigation. Attorneys have the resources to help the victim's family to receive the justice that they deserve. They can re-interview important witnesses, review any related surveillance footage from the crash scene, and obtain phone and texting records of the liable party.
Fresno County Wrongful Death Claim for Victims of Deadly Head-On Collisions
It can be quite devastating for the victim's family to suddenly lose a loved one due to a deadly car accident. Pending the official investigation results, they are advised to seek an experienced attorney's help to assist them in getting a wrongful death claim.
With the wrongful death claim's help, the victim's family will be entitled to receive compensation for both financial and emotional damages that the accident has caused them.

You don't have to face cases like this alone! Our lawyers from Arash Law are here to help. Our firm has decades' worth of experience of million-dollar settlements accomplished. Our offices are spread throughout California. You may visit us at our offices in Los Angeles, Sacramento, San Francisco, Riverside, Orange County, and San Diego, or you may also give us a call at our hotline (888) 488-1391 for a FREE Consultation.