An unidentified man was seriously hurt after getting struck by a passing vehicle in Fresno on Friday morning, February 19.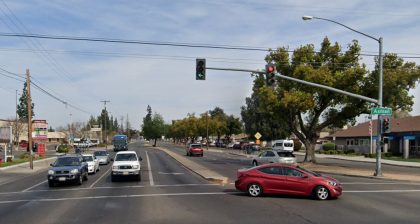 The crash transpired at approximately 12:30 a.m. at the intersection of Cedar Avenue and Ashlan Avenue.
The pedestrian was struck by an unspecified vehicle at the intersection. The circumstances leading up to the accident have not been established.
The pedestrian was rushed to an area hospital with serious injuries. He was in critical condition. His identity has not been disclosed.
It is unclear whether drugs or alcohol were a factor in the accident.
Local authorities are currently investigating the case.

Pedestrian Accident Statistics
Pedestrian fatalities in the U.S. have become a growing concern over recent years. Pedestrian deaths have increased by 27 percent from 2007-2016, while other traffic-related deaths decreased by 14 percent.
Pedestrian accidents are unlike other types of accidents just because pedestrians have no protection in an accident. Those who are riding in cars are in vehicles that weigh an average of at least 4,000 pounds and have seat belts and airbags to protect them. Even bicyclists typically have helmets to protect them. Meanwhile, pedestrians are completely defenseless and vulnerable in the event of someone else's negligence in the circumstances in which most pedestrian accidents occur.
According to statistics from the National Highway Traffic Safety Administration (NHTSA), the federal agency responsible for ensuring the safety of those on America's roadways, more than 5900 pedestrians were killed in 2016 across the entire United States.
Pedestrian accidents are more likely than other types of accidents to involve death given how unprotected pedestrians are when compared to, for example, an accident involving two motor vehicles where both sides to the crash have not only seatbelts and airbags to protect them but a multi-ton car as well.
Fresno County Personal Injury Attorney for Victims of Pedestrian Accidents
It is rare for a pedestrian who has been struck by a car to recover quickly and go back to his or her life normally. Recognizing this, California's personal injury law protects you if you have been hit by a car.
If the driver's negligence caused the accident that left you with injuries, you might be able to file a personal injury lawsuit to recover compensation. Some of the most common challenges facing victims after an accident like this are missed time at work, long recovery periods, and costly medical bills.
Our personal injury lawyers from Arash Law are here to help you with your claim. Visit our offices in Los Angeles, Sacramento, San Francisco, Riverside, Orange County, and San Diego for any inquiries and concerns. You may also contact us through our hotline (888) 488-1391 for a free consultation with one of our attorneys.