One unidentified man was killed after a deadly two-vehicle crash in west Fresno on Thursday morning, January 7.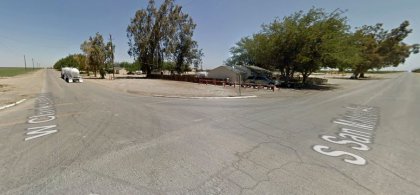 The accident took place at the intersection of Clarkson Avenue and San Mateo Avenue at approximately 5:45 a.m. An SUV was driving northbound on San Mateo when it reportedly failed to stop at a stop sign.
The SUV then later collided with a westbound tank truck on Clarkson Avenue. The reason why the SUV driver was unable to stop at the stop sign is currently unclear.
The driver of the SUV sustained fatal injuries from the accident. He was pronounced dead at the scene. The driver of the tank truck was uninjured from the collision.
Fatal Two-Vehicle Collision Investigation is Underway
The California Highway Patrol is currently investigating the case. They will attempt to determine the factors that affected the crash and liability.
Car accidents are one of the leading factors of injury deaths in California. According to the National Highway Traffic Safety Administration (NHTSA), over 3,304 recorded fatal car accidents in California in 2017.
When facing cases like this, it's vital to have an experienced Fresno County wrongful death attorney specializing in fatal car accidents to conduct an independent investigation. Attorneys are capable of assisting their clients throughout the process. They will also re-interview important witnesses, review relevant surveillance footage from the scene, and obtain the responsible party's phone and texting records.
Wrongful Death Attorney for Victims of Two-Vehicle Collisions in Fresno County
Car accidents such as this case can leave life-changing consequences for the victim's family as they have to deal with emotional trauma and expenses after the accident.
If you lost a loved one from a deadly accident, you might be entitled to seek compensation through a wrongful death claim. Wrongful death claims allow the victim's family to receive financial compensation for the medical bills, funeral expenses, pain and suffering of the victim's family, wages the decedent would have earned in their lifetime, and loss of companionship.
Attorneys can also serve as a helpful legal guide for the victims during this difficult time. They will vigorously fight for their client's rights and best interests while ensuring that the liable party will be held accountable for their negligence.

Handling a case on your own can be quite challenging; you are not alone. Our lawyers at Arash Law are glad to lend a hand. We will vigorously fight for your rights and ensure that you'll get the compensation that you rightfully deserve. You can visit our offices in Los Angeles, Sacramento, San Francisco, Riverside, Orange County, and San Diego, and you may also contact us at (888) 488-1391 for a FREE Consultation.