One unidentified person was killed after a deadly semi-truck crash near Douglas Avenue on Monday morning, August 16.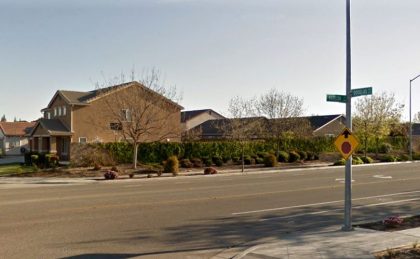 According to the initial reports from the California Highway Patrol, the accident happened on Highway 33 near Douglas Avenue at around 3:30 a.m. A southbound Hyundai Veloster was traveling on Highway 33 when, for unclear reasons, it suddenly went into the northbound lanes and collided head-on with an oncoming semi-truck transporting tomatoes.
Due to the severity of the impact, the Hyundai caught fire. The male Hyundai driver was fatally injured and was pronounced dead at the scene. Meanwhile, the semi-truck driver remained at the scene and cooperated with authorities. He was hospitalized with minor injuries.
It's unclear what caused the Hyundai to go into the opposite lanes. The identities of the involved parties have not been disclosed. Local authorities are further investigating the accident. They will attempt to determine the cause of the collision and the liability.

Fatal Semi-Truck Accident Statistics
Semi-trucks go by many names, such as a big rig, an 18-wheeler, and a tractor-trailer. They are massive commercial trucks that play a critical role in our economy. After all, these trucks are responsible for transporting goods. The trucking industry is a multi-billion dollar industry that turns over massive profits. However, it must adhere to strict rules and regulations to help keep everyone on our road system safe. When the industry chooses to cut safety corners to keep up with demand and improve their bottom line, they endanger motorists everywhere.
Accidents involving semi-trucks often result in fatalities due to their immense size difference from other vehicles on the roadway. According to the U.S. Department of Transportation's Fatality Analysis Reporting System (FARS), big rig trucks' fatality rate has increased by 30 percent since 2009. In the United States, approximately 500,000 trucking accidents occur each year, with approximately 5,000 resulting in death.
In 2018, there were 388,000 large truck accidents. This means that truck accidents account for approximately 6.5 percent of all accidents. Semi-truck accidents are caused by various factors, such as loss of truck control, a tire blowout, a disabling or non-disabling vehicle failure, excessive speed, lane drifting, and improper truck maneuvering driver fatigue.
Fresno County Wrongful Death Attorney for Victims of Fatal Semi-Truck Accidents
Tractor-trailer (semi-truck) accidents are extremely complicated, but our skilled tractor-trailer attorneys have the knowledge, experience, and compassion to advocate for your claim aggressively. Semi-truck accidents are more complicated than non-commercial vehicle traffic accidents.
If you have been injured or a loved one has been killed in a semi-truck accident, you need the professional legal advice of an experienced semi-truck attorney. Relying upon the insurance company to cover your expenses is not in your best interest; you need a skilled semi-accident attorney from California on your side. Arash Law will fight the insurance companies while you focus on your recovery.
The experienced semi-truck accident attorneys at Arash Law in California – a semi-truck accident law firm in business for more than three decades are committed to helping accident victims as you recover to the full extent of your damages. We have offices in Los Angeles, Sacramento, San Francisco, Riverside, Orange County, San Diego. You may give us a call at (888) 488-1391 for a FREE Consultation.