An unidentified man was killed after an accident involving a semi-truck on Highway 180 on Monday afternoon, January 11.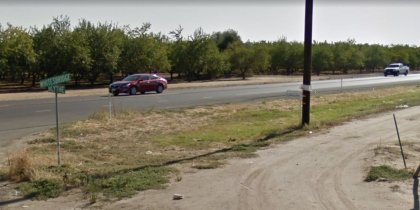 According to the California Highway Patrol's initial reports, the accident took place on Highway 180 near Blythe Avenue.
A black Volkswagen Jetta was initially heading westbound on the highway when, for unexplained reasons, it veered off to the eastbound lanes where it collided with an eastbound tractor-trailer. The reason why the Volkswagen driver suddenly drifted into the opposite lanes has not been established.
The Jetta driver sustained fatal injuries from the collision. He was later pronounced dead at the scene. The tractor-trailer driver was unhurt from the crash. He remained at the scene and cooperated with local authorities.
Drugs and alcohol were not considered as factors in the accident. Local authorities are actively investigating the case. They will attempt to determine the factors that caused the fatal accident to occur.
Fatal Semi-Truck Accident Statistics
Semi-truck accidents are more deadly compared to other types of road accidents. It's mainly because of the considerable size difference of big rig trucks compared to other vehicles on the road. A fully loaded big rig needs as much as 20 to 40 percent more stopping distance.
According to the U.S. Department of Transportation's Fatality Analysis Reporting System (FARS), the fatality rate of big rig trucks has increased by 30 percent since 2009. There were 4,102 traffic fatalities involving a big rig in 2017 alone.
Tractor-trailer (semi-truck) accidents are incredibly complicated, but our experienced tractor-trailer attorneys have the skill, knowledge, and compassion to advocate for your claim's most favourable resolution aggressively. The fact is that semi accidents are more complex than traffic accidents involving non-commercial vehicles. If you've been injured in such an accident, you need the professional legal counsel of an experienced semi-truck attorney.
Wrongful Death Attorney for Victims of Fatal Semi-Truck Accidents in Fresno
Suddenly losing a loved one due to a fatal big rig accident can be quite devastating and stressful. Pending the official investigation results, the victim's family is encouraged to pursue a wrongful death claim with their attorney's help. Through the wrongful death claim, the victim's family can seek compensation for the damages (such as loss of companionship, funeral expenses, pain and suffering, and emotional distress) that the accident has caused them.
If you or someone you care about has been injured in a semi-truck accident, you have endured one of the most terrifying, dangerous, and violent kinds of accidents that occur on our beautiful California roadways.

If a semi-truck driver has left you or your loved one injured, or worse, in a traffic accident, you need the professional legal services of experienced California semi-truck accident lawyers. Arash Law is a semi-truck accident law firm in California, and we have been helping victims of truck accidents like you for several decades. Our dedicated semi-truck accident firm is committed to helping you obtain the compensation you deserve!
Visit our offices in Los Angeles, San Diego, San Francisco & Riverside or call us at our hotline number (888) 488-1391 for a FREE case evaluation.