A teenage boy was killed after a deadly traffic collision involving a big rig near Jefferson Avenue on Thursday evening, August 28.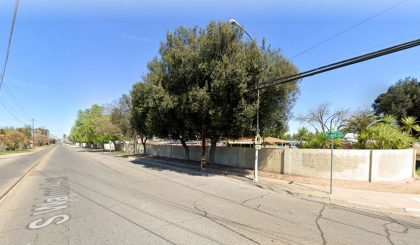 The fatal collision transpired at approximately 7:00 p.m. on S. Walnut Avenue, just north of Jefferson Avenue. The teenage boy was heading westbound in his pickup truck on Jefferson Avenue when a big commercial rig entered the intersection and crashed into the pickup truck.
Due to the severity of the impact, the pickup truck was wedged underneath the big rig. Emergency personnel extricated the teen driver from the wreckage. Sadly, he succumbed to his injuries and was pronounced dead at the scene.
Meanwhile, the big rig driver did not sustain any injuries and was cooperative with authorities. The identities of the involved parties have not been disclosed. The accident is currently under investigation. Authorities will attempt to determine the factors that caused the accident to occur.

Fatal Big Rig Accident Statistics
'Big-rig' is the term used for the tractor-trailers and semis with which we share the road. These names are used interchangeably for huge cargo-carrying trucks. While the average car weighs about 4,000 pounds, a big rig can top out at 80,000 pounds. This immense size discrepancy can lead to serious, often deadly accidents.
The trucking industry is a multibillion-dollar industry with enormous profits. It must, however, follow strict rules and regulations to keep everyone on our road system safe. Accidents involving large trucks have unfortunately been on the rise. In 2019, 5,005 trucks were involved in fatal accidents, a 2% increase from 2018 and a 43% increase since 2010.
Fresno County Wrongful Death Attorney for Victims of Fatal Big Rig Accidents
Accidents involving semi-trucks are more complicated than accidents involving non-commercial vehicles. If you have been injured or a loved one has been killed in a semi-truck accident, contact us right away. Insurance companies do not have your best interest in mind; you need a skilled semi-accident attorney from California on your side.
While you focus on your recovery, our Arash Law attorneys will fight the insurance companies. Attorneys can help you seek compensation for the damages (such as loss of companionship and income, pain and suffering, and emotional distress) through a wrongful death claim.
Arash Law's dedicated legal team in California has the experience, knowledge, and commitment to guide your claim toward its most beneficial outcome skillfully. We can assist you 24 hours a day, seven days a week, so please call us at (888) 488-1391 today. We have offices in Los Angeles, San Francisco, San Diego, Sacramento, Riverside, Woodland Hills, and Orange County and are happy to travel to your home, office, or place of recovery.